With Autumn just around the corner, but the warm summer weather staying put for a little while longer, September is an excellent time to visit New York City.
With major fashion shows and fun-filled parades, there is an abundance of things to get involved in at this exciting time of year. Here we take a look at the best events happening in New York in September.
New York Fashion Week: 6th – 14th September – Various Locations
So you've got a passion for fashion.. well, lucky you, as the biggest event on the global fashion calendar kicks off in New York in September with some of the world's most notable celebrities, bloggers and cat-walk models heading to the Big Apple to strut their stuff and show off the upcoming fashion releases.
Every year during the event the city is simply bursting with energy with the industry's most prominent characters and fashion connoisseurs from across the world coming together.
There is a variety of things to keep attendees entertained, including a number pop-up catwalks, free makeovers by some of the best make-up artists in the world and new collections appearing in the best stores for ardent shoppers wanting to get their fashion fix!
Although the event may appear to be an exclusive affair, there are a number of ways members of the public to get in on the action. Greenpoint vintage store 'Break' celebrates the event with a free catwalk showcasing all their latest fashions, and people attending the show are treated to drinks and an after-party where items from the new collection can be purchased.
Smart Glamour also hosts a body positive catwalk for all shapes and sizes open for anyone to attend and get involved and again you can purchase the items showcased. There's also complimentary wine for attendees!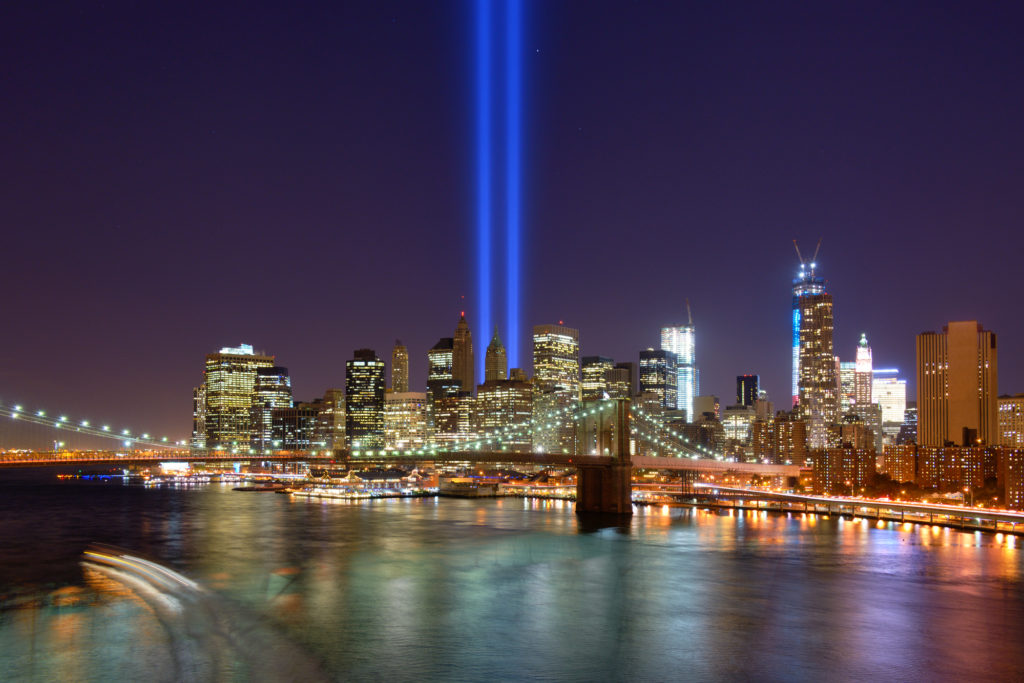 Tribute in Light: 11th September – 9/11 Memorial Building
Each year a deeply emotional tribute takes place at dusk on the 11th of September to honour those who lost their lives in the terror attacks that rocked the city 17 years ago.
Two beams of light formed by 88 searchlights shine up into the sky from the former site of the Twin Towers, creating a spectacular sight that can be seen across New York.
All over the city, people pay their respects to the victims of the tragic attacks and a number of ceremonies take place, with the main observance happening at the memorial site, where a large number of people gather to lay flowers and light candles the attack's victims.
While it isn't the merriest of events, as well as providing a way to mourn those who lost their lives in the attacks it also serves to remind us of the resilience of NYC, a city that showed tremendous courage in the face of such adversity.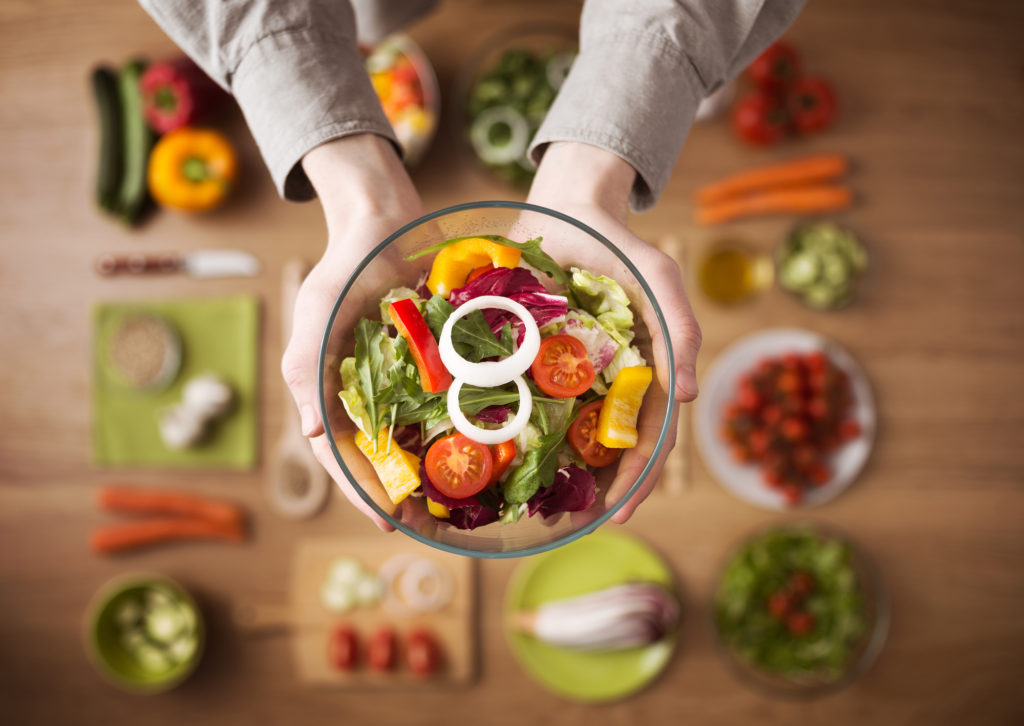 Vegan Food Festival: 28th September – Randall's Island Park
Explore the world of vegan food at this delicious festival held in the beautiful setting of Randall's Island Park. Located between The Bronx, Queens, and Manhattan, the festival is easily accessible by subway, bus or simply a 15-minute walk over RFK Bridge from the Manhattan side.
The event is run by Vegandale, a company started by ethically-minded people who share a love of vegan food and the company now run events similar to this one all over the USA, with the meat-free movement continuing to gain traction.
In 2018, over fifty vendors from near and far served up the very best vegan comfort food, sharing taste books, recipes and tips on how to make the most of the vegan way of life. Patrons can then wash their dinner down with a craft ale or a glass of wine while enjoying the free live music, a great way to round off a fantastic evening.
The event is open to all ages and tickets can be purchased on the day or pre-booked on the company's website.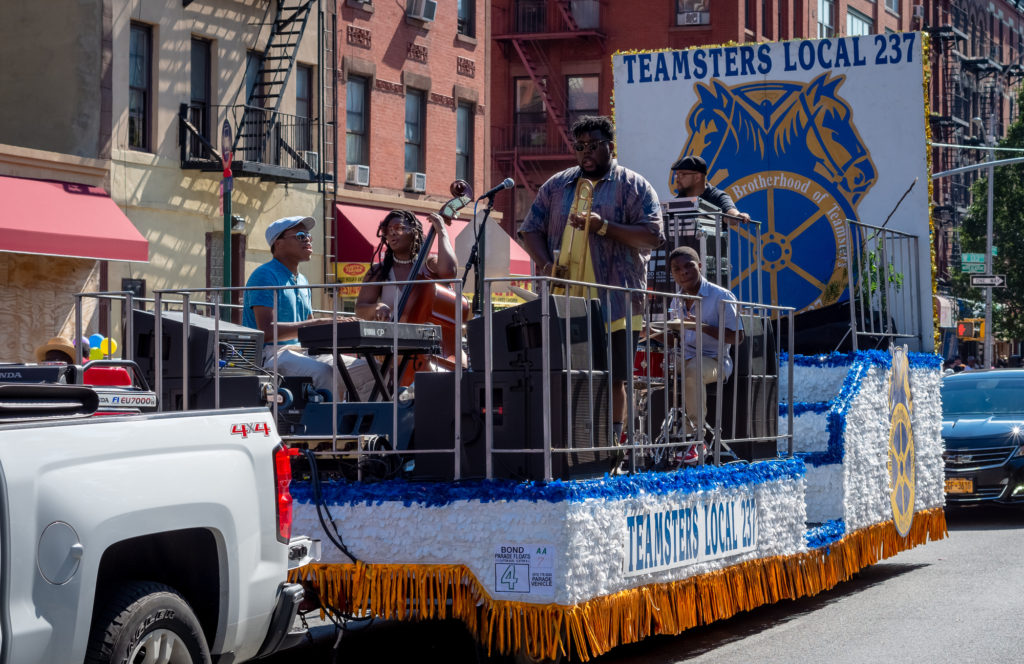 African American Day Parade: 15th September – Central Park to Harlem
Celebrating its 50th year in 2019, this fun-filled parade brings the local communities together to celebrate African America day. People from all walks of life join together to parade the streets, accompanied by dance assembles and marching bands to create a party atmosphere that is annually embraced by the streets of New York.
As well as providing a time to celebrate the historical figures who have paved the way for the black community to get to where it is today, the main aim of the parade is to highlight the community's good work from the past 12 months.
No tickets are necessary for this event – just join the party at whatever point works out for you as it makes its way through the streets of New York.
OktoberFest: various locations – Sept 13–15, Sept 21–22, Sept 28-29, Oct 5-6, Oct 12-13, Oct 19-20
If you're a lover of beer, and you just so happen to be in New York in September then you're in luck, as the annual Oktoberfest, New York's answer to the huge German drinking festival will be in full swing.
Attendees will be treated to a wide variety – and we mean wide – of beers, and there will also be traditional German food and music on offer, to really get you into the Bavarian spirit. All you'll need is your lederhosen, and you're all set to get stuck in!
For more unmissable things to do and see, check out our guide to the best New York tours.