Although we absolutely love it, we'll be the first to admit that New York City can be … hectic. The sprawling city is constantly abuzz with all of the sights, sounds and crowds you've come to expect in any major metropolis, and while there's no doubt the perpetual energy can be exciting, it's also nice to escape the mayhem from time-to-time.
This is why a relaxing retreat can be a welcome relief, and what better place to unwind away from the hustle and bustle of the city than one of the state's beautiful national parks? When we think of the words "New York", natural scenery isn't one of the first things that spring to mind. However, New York state has over 4 million acres of parkland across its 22 national parks, making it much greener than most of us actually realise. 
This natural parkland offers a great opportunity to escape the madness of New York City, and you can usually be back in time for dinner, ready to make the most of NYC again with your batteries fully re-charged! 
Here, we've compiled a list of the best national parks in New York, so get your backpack and hiking boots at the ready and prepare to be dazzled by the unexpected splendour of these awesome beauty hotspots.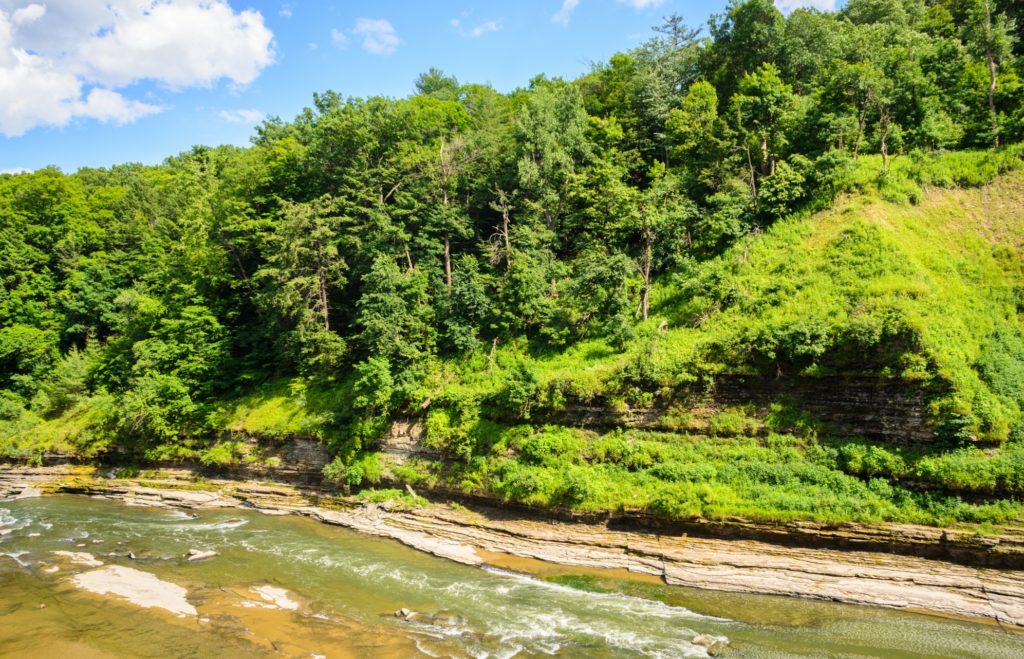 Known as "the Grand Canyon of the East", Letchworth National Park offers some of the most breathtaking scenery in the country. 
Split by the Genesee River, this national park offers hikers 66-miles of trails that feature waterfalls, lush forests and a wide variety of flora and fauna.
Located in the park is the Humphrey Nature Center, which offers year-round educational opportunities to schools, scouts, youth organizations and the general public. The centre's main topics are geology, wildlife and botany and it promises a fun and fact-filled day that's sure to leave a lasting impression on its visitors.
Adrenaline junkies will also feel spoilt for choice at Letchworth Park as there are numerous activities that are sure to get your pulse racing,  including horse riding, biking, snowmobiling, whitewater rafting and kayaking and more. 
1 Letchworth State Park, 
Castile, 
New York, NY
14427, 
USA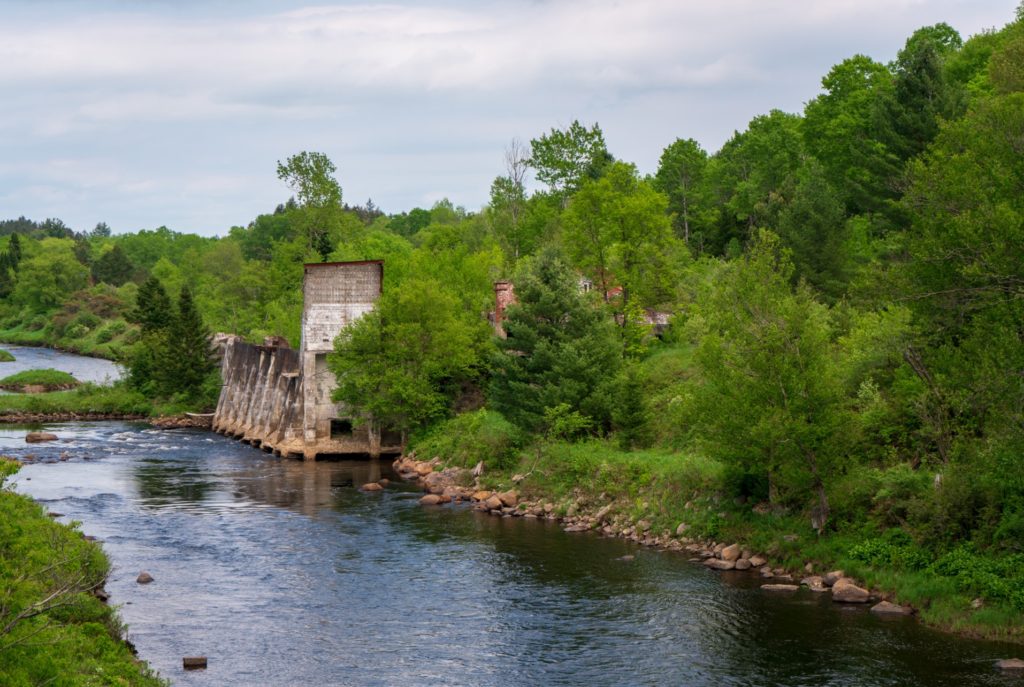 The Adirondack Park is a protected park some 250-miles north of New York City. The area offers gorgeous scenery by the boat-load, and tourists visiting the park to escape the madness of NYC will be taken aback by the astounding beauty of this picturesque landscape.
The region is home to more than 2,000-miles of hiking trails, and Adirondack Park boasts over 3,000 lakes and ponds, making it perfect for those looking to indulge in a spot of canoeing or kayaking.
The park is mostly known for its 46 mountain peaks, of which 20 don't have a trail. Think you can be inducted into the "46-ers club", specially reserved for those brave enough to climb all of the region's peaks? Then head here for an afternoon that's as exciting as it is awe-inspiring.
115 Tall Pine Rd, 
Northville,
New york, NY 
12134, 
USA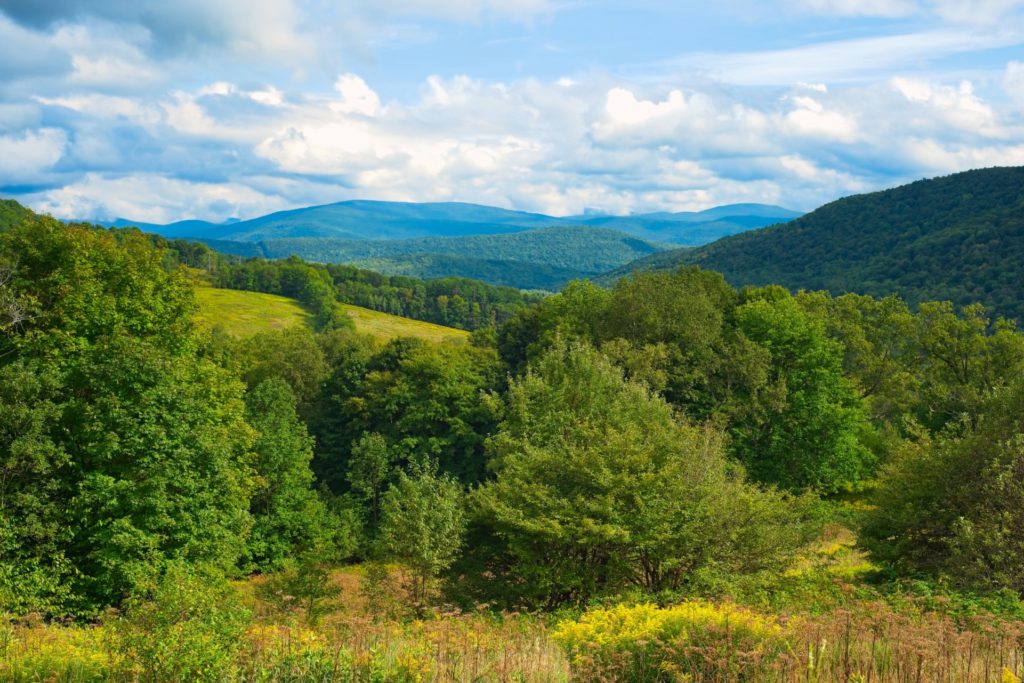 The Catskill Park is a mountainous region located in the Catskill Mountains in southeast New York state. The park covers 700,000-acres of land, and is protected under the Forest Preserve, meaning the land must be kept "forever wild".
The park is home to an abundance of animals, including black bears, bobcats, coyotes and fishers, so nature enthusiasts should remember to bring their binoculars as your chances of spotting some fascinating wildlife are high.
Phoenicia, 
New York NY 
12464,
USA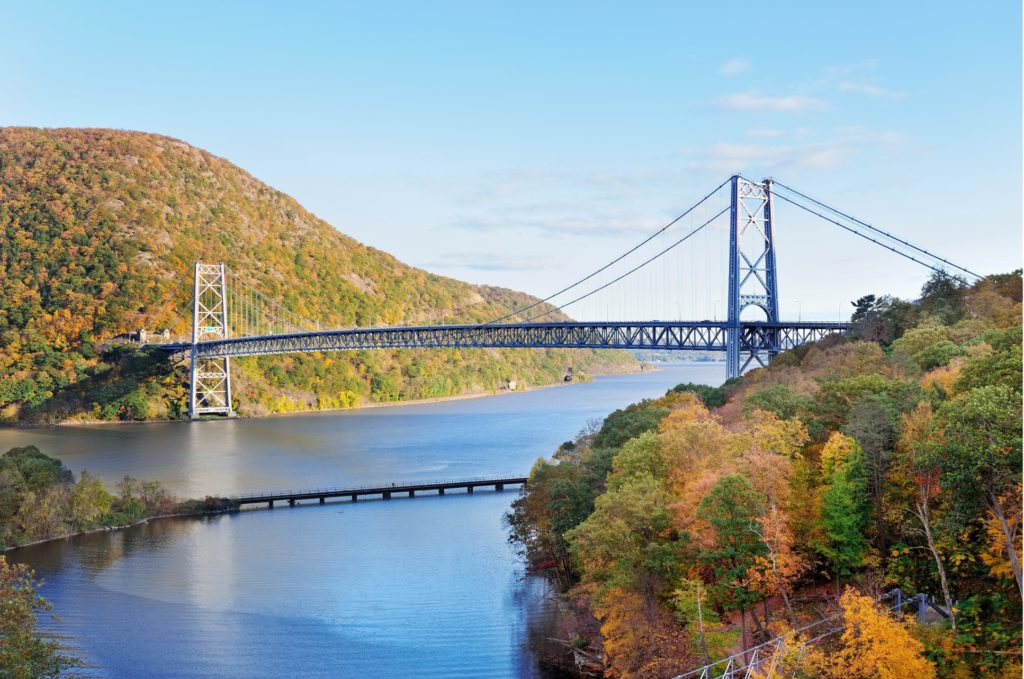 For families visiting NYC, Bear Mountain State Park is an excellent day out for a whole host of reasons.
As well as being situated just a short ride away from NYC, there are multiple things to see and do that can be enjoyed by all of the family. You can walk along the famous Bear Mountain Bridge, rent a paddleboat on the Hudson River or even do some ice-skating (during winter). 
Then there's the zoo. Although it doesn't quite match up to the Bronx Zoo in terms of size or variety of wildlife, this one has something rather unique going for it: this zoo only houses orphaned or permanently injured animals that are too unwell to be returned to the wild. So not only are animals being saved from certain death, but you can also be sure that the zoo's ethos is above board, which unfortunately isn't always the case with zoos.
The Perkins Memorial Tower is located at the top of bear mountain, and you can access it by hiking to the summit. Once there, you'll be astounded by the 360-degree, panoramic views and you'd be forgiven for forgetting you're anywhere near New York City— you'll feel like you're light-years away, although in reality it's only around 50-miles!
3006 Seven Lakes Drive
Bear Mountain,
New York, NY 
10911
USA

When it comes to national parks in New York, there are many to choose from. Although each of these national parks offers something slightly different, all of them provide an excellent day out and many feature an abundance of activities. Choosing which one to head to depends on your personal preferences and is entirely up to you. For other ways to get out of the city for a while, check out our guide to the very best excursions from New York