They say less is more, and where a short break in New York City is concerned that sentiment has never seemed more true.
While some holidays are dragged out over a number of weeks, the sheer abundance of attractions in the Big Apple means you can typically do and see more over the course of 3 days in New York than you can in a fortnight elsewhere.
True, it might be impossible to see everything New York has to offer in such a short amount of time. However, with a bit of organisation and some careful pre-planning, you can certainly tick a good number of things off your list.
Besides, with New York being one of the most expensive cities in the world the majority of visitors can barely afford more than a few days anyway.
Therefore, we decided to put together this itinerary for sightseers looking to experience 3 days in New York, as well as offer a few tips on how to get the most out of your short stay in the Empire State.
3 days in New York itinerary:
So you're off to New York for the sights, bright lights and tasty bites? Well, you've definitely come to the right place, as this itinerary, based on 3 attractions a day, will allow you to cram as many of those all-important Instagram moments into your stay as possible while allowing enough time to see each of the sights in detail.
We'll also give advice on where to grab some of the city's best grub, as no trip to New York would be complete without some world-class fare.
In order to get the best from your 3 days in New York, we recommend staying in the heart of NYC in the borough of Manhattan as this is sure to save valuable time on travel. For some great recommendations on affordable hotels in the area, check out our guide of the best 4 star hotels in Manhattan.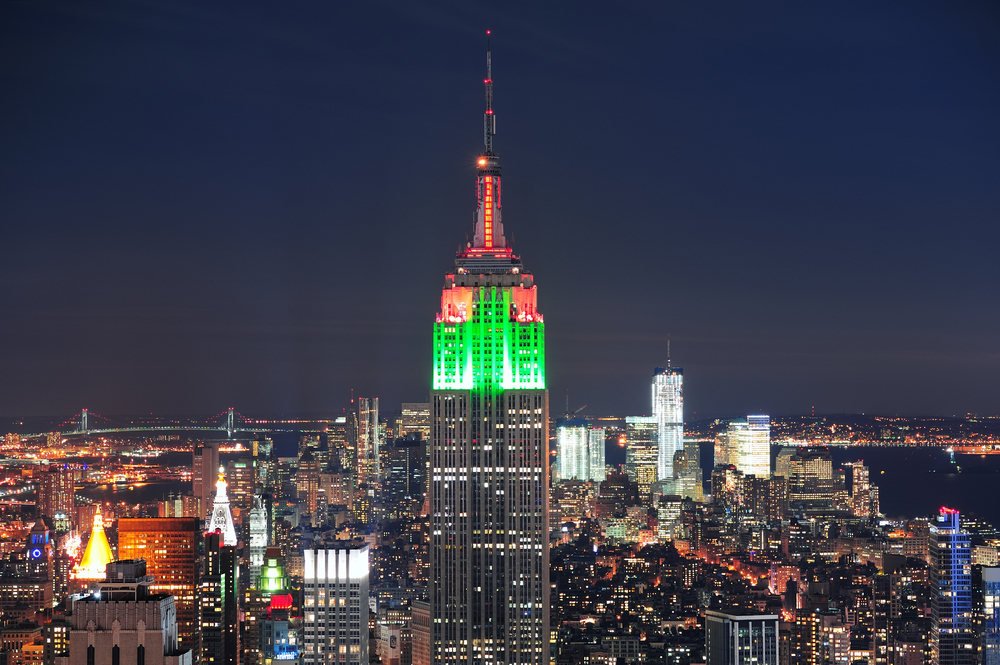 Day 1:
Empire State Building – It's hard to imagine a better way to begin your 3-day holiday in New York than with a trip to the iconic Empire State Building.
There are plenty of reasons to pay this world-famous New York landmark a visit, from the stunning lobby and exhibitions to the educational audio tour. The Empire State Building has no shortage of wow factors and of course, the main attraction is the observation decks, which offer breathtaking views from the top.
The attraction opens at 8 am, for all you early birds who can't wait to get your sightseeing started.
Time needed: 1.5 hours when quiet, 2.5 hours when busy
St Patrick's Cathedral – This beautiful piece of architectural mastery needs to be seen up close to be fully appreciated, and fortunately it's right around the corner from the Empire State building and the next stop on this 3-day itinerary.
Since being built in 1878, the Gothic revival-style cathedral has wowed visitors with its towering, imposing beauty and it's now one of the most popular attractions on the New York tourists' trail.
The attraction offers guided tours at 1:30 pm – 4 pm, so if you're looking to delve a bit deeper into the history of this grandiose structure then this is an excellent way to do it – and at $5 it's a total steal!
Time needed: 2 hours
Madame Tussaud's – Get up-close-and-personal with some of your favourite celebrities… well, sort of!
Since its first museum was opened in London in the 18th century, Madame Tussaud's has gone on to cement itself as the global gold-standard of waxwork model producers, with many of the world's most prominent figures having their likeness recreated ever since.
Standard tickets to the attraction are priced at around $30 on the museum's official website.
Time needed: 2 hours
Food:
For dinner, there are a number of options throughout Manhattan and the wider area of New York, although with Little Italy just a few miles away we recommend stopping by this area for some of the tastiest food in the city. Or if you're not in the mood for authentic, delicious Italian food, check out our guide on some of the best Michelin-starred restaurants in New York.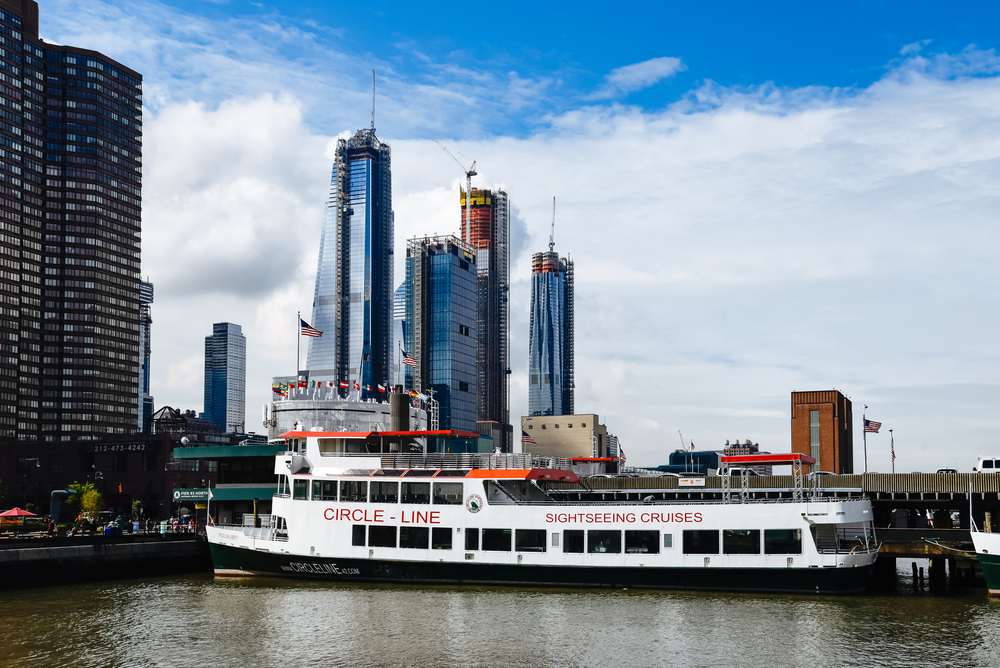 Day 2:
Boat Tour – Day 2 of our hard-picked itinerary starts with a boat cruise of NYC with tour operator Circle Line Sightseeing.
Not only does the company offer guests award-winning guides on its state-of-the-art boats, but most importantly passengers are guaranteed some of the best views of New York City.
The company offers a range of cruises, but our favourite is certainly the Best of NYC boat tour, which is ideal for guests a little short on time as the journey packs in many of the city's sights.
Passengers will be treated to a 2-and-a-half-hour tour around each of the 5 boroughs of New York, taking in many of the city's iconic landmarks, including the Statue of Liberty, Chrysler Building, Ellis Island and the UN headquarters, amongst many others.
Tours start at 10:30 am and tickets can be purchased on the company's website, although it's advisable to book in advance to avoid disappointment.
Time needed: varies
Brooklyn Bridge – Walking the 1.3 miles across Brooklyn Bridge deserves a place on everybody's must-do list when they're visiting New York.
The famous landmark, which was the world's first steel-wire bridge, spans the East River between Manhattan and Brooklyn, and a walk along its wooden construction provides an extraordinary view of the New York skyline.
Another reason the Brooklyn Bridge is an absolute necessity is it's perhaps one of the few memorable things you can do that will cost absolutely nothing – make the most of it!
Time needed: 1 hour
9/11 Memorial & Museum – While the city of New York is famous for all the right reasons, it would be remiss of us to forget the tragedy that occurred in the city on the 11th September 2001.
This makes the trip to the 9/11 memorial and museum imperative, as, despite the sombre nature of the subject, the aftermath and the way the city rose up in the face of adversity is a testament to the spirit and resilience of New York. Tickets can be purchased here.
Time needed: 2 hours
Food:
If you're a lover of South East Asian food, Chinatown has some excellent restaurants offering authentic food at reasonable prices. We know not everyone appreciates the same flavours, however, so if that recommendation isn't up your street then again, here's our guide to the best upper-end restaurants in the city.
There are also some excellent vegetarian restaurants in New York too.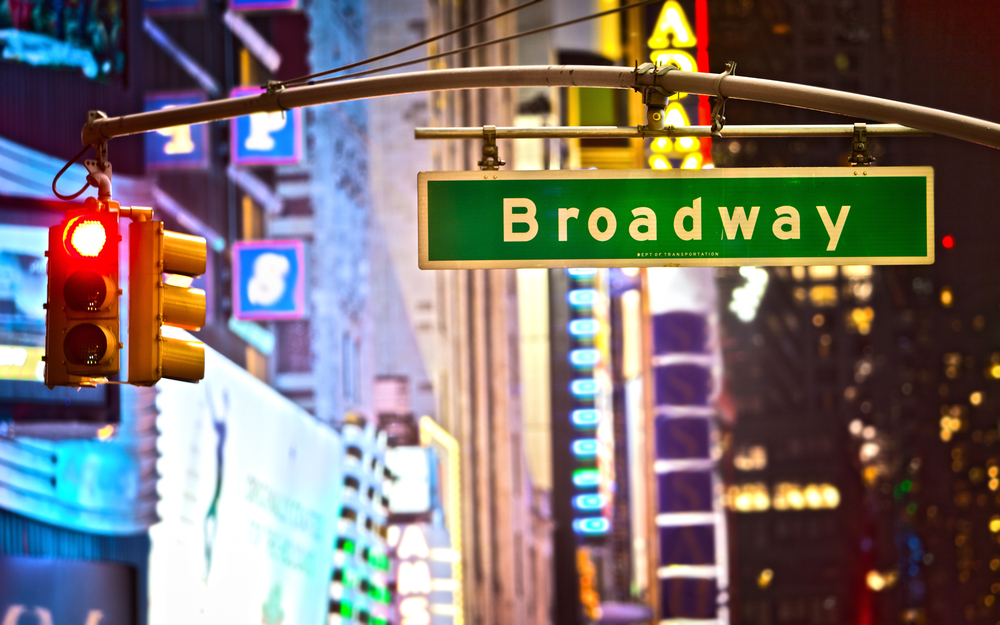 Day 3:
As this is the last day of your 3-day trip, we're going out with a bang!
Central Park – In the morning, we'll start the day with a trip to the world-famous Central Park to explore the magical landscape of this beautiful attraction.
There are a few different options depending on what you'd like to get from your visit here, although we recommend the bike tour with Bike Rental Central Park, who provide excellent and informative tours of the park's luscious landscape.
Alternatively, you may simply wish to wander around and see Central Park at your own leisurely pace. Whichever suits you the most, just be sure not to miss one of the city's most enjoyable attractions.
Time needed: 2.5 hours
Rockefeller Center – Next it's onto another of the world's most famous structures, which is conveniently situated just a few blocks away.
The Rockefeller Center, which is comprised of 19 high-rise buildings in the heart of Manhattan is another of the city's attractions offering breath-taking views of the city's landscape.
You'll learn about the history behind the structure, from its 1930s construction and its importance to the local population throughout the Great Depression, and you'll also get another chance to catch some awesome snaps of the city whilst on the 30 Rock, the construction's 70th-floor observation deck.
Time needed: 2 hours
Times Square/Broadway – What better way to end this memory-packed, 3 days in New York than by strolling through Times Square to Broadway to see one of the strip's brilliant productions?
Most of the latest shows begin between 7-8pm, meaning you'll be in a bit more of a rush at the previous two attractions on this day… unless you start the day earlier that is.
Across the 41 theatres that make up Broadway, there are a number of shows to choose from, although the more economically-savvy amongst you may wish to check out this guide on how to get cheaper tickets.
Some of the tips on the guide require you to be pretty flexible with regards to which show you see, but if the purse-strings have been tightened after an expensive few days then there will be some excellent savings up for grabs.
Time needed: varies
Food:
As we're a little shorter on time on this day grab yourself something delicious from one of the many street vendors dotted about throughout the city. Surprisingly, this can be some of the most wholesome food you'll find and there's usually something for everyone.
It's worth noting that many of the attractions on this list and throughout New York are free when you purchase the New York Pass, so with some great potential savings that allow you to see more of the city for your money, take a look at the offers on their website.