One of the more difficult things about planning any holiday is knowing how much money to take.
You've booked your flight & accommodation, but now you're wondering how much cash you'll need to make sure you're covered for the duration of your trip.
While nobody wants to experience the nightmare scenario of running out of cash halfway through their stay, purchasing more dollars than necessary is a similarly bad idea with the currency exchange companies' buy-back rates typically so poor.
So all this has you wondering how much spending money for New York is enough.
Well, while there's no definitive answer as everybody's budget is different, it's certainly wise to get an idea of what to expect when you arrive in New York.
Here is some information to give you an idea of how much spending money for New York is enough, as we break it down for 3 different budgets: low, medium and high.
According to WeSwap, a currency provider who compiled data after speaking to their customers who had visited New York, the average daily spend of travellers to the Big Apple is $144.
This should be treated as a ball-park figure, however, as tickets to Broadway shows or a night on the tiles can throw you out of range of that sort of budget in no time. Let's take a look at the 4 main expenses for tourists and see how much spending money for New York is enough.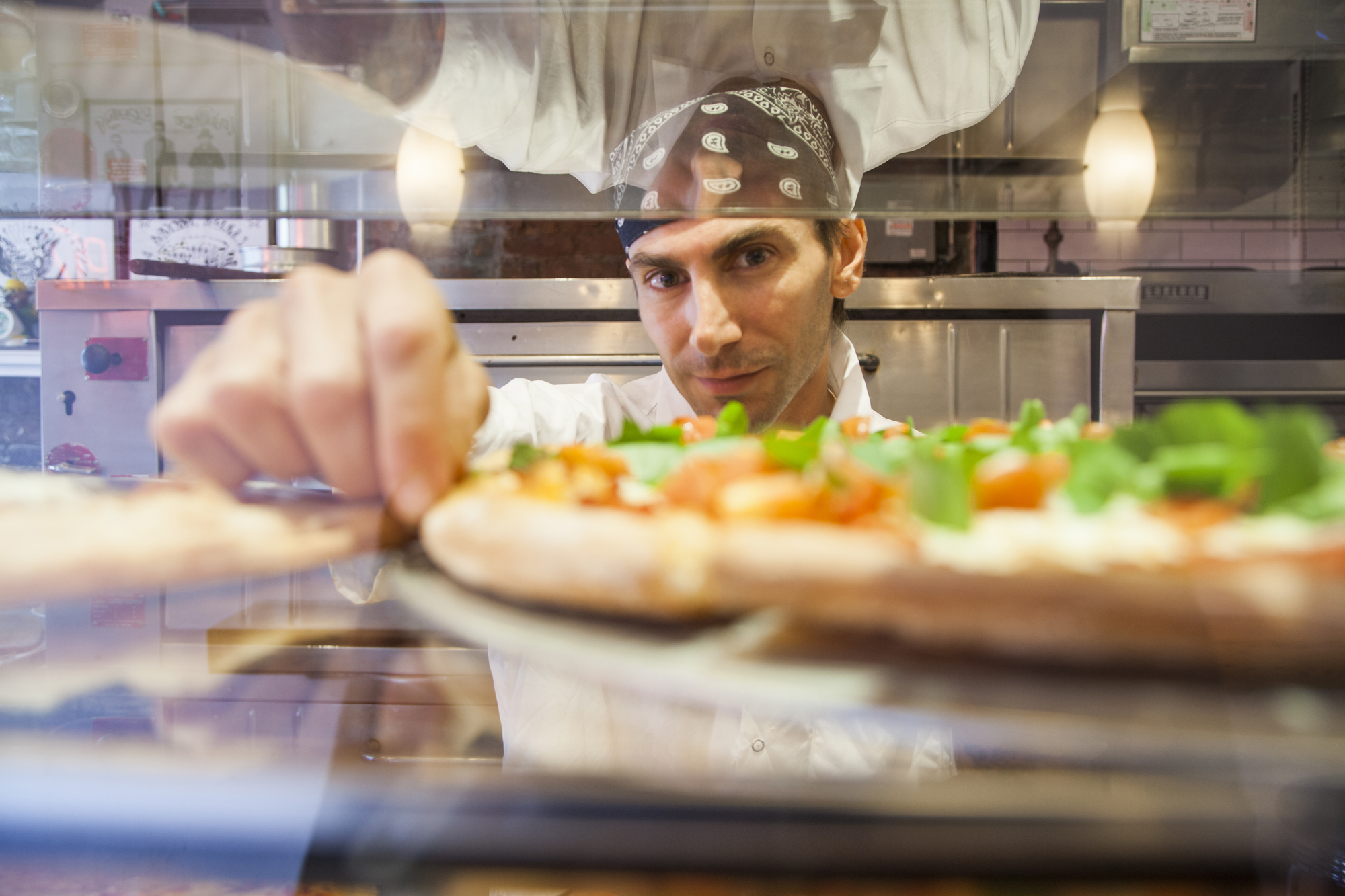 Food & Drink:
With so many excellent places to dine throughout the city, depending on your eating habits the biggest drain on your funds could well be your meals. But while it's easy to splurge the majority of your budget on costly cuisine, there is also a range of options suitable for all budgets.
Low:
For anyone on a low budget, it's possible to get your fill for as little as $3, with some street vendors selling excellent food for next-to-nothing.
Eating at some of the city's innumerable fast-food outlets (if that's your thing) could also mean your belly's full for under $10.
For maximum savings, you could even purchase food from the 7-11 and cook your own meals if there are adequate facilities in your hotel room, although with such great fare right on your doorstep that might be scrimping just a little too hard!
$20-30 p/p p/d
Medium:
If you're looking for food of a little better quality that still doesn't break the bank then New York has an abundance of options for those on a medium budget.
There are hundreds of smaller restaurants or delis which offer main courses such as pizza and pasta for as little as $10, and you can grab a decent breakfast and lunch for even less.
Keep in mind that while getting good food in New York doesn't have to cost the world, location can have a major impact on the price so it's advisable to venture a little in order to find the best value.
$30-50 p/p p/d
High:
Home to multiple Michelin-starred restaurants, New York's a fine-diner's paradise.
There are literally dozens of world-class restaurants dotted about across NYC and if you're looking to spend serious cash on some of the best food money can buy then you came to the right city.
Check out our guide on some of the best Michelin-starred restaurants in New York here.
For travellers wanting three meals a day in nice restaurants, including a feed at one of the more upper-end restaurants for dinner, then expect to spend a lot for the privilege.
$100+ p/p p/d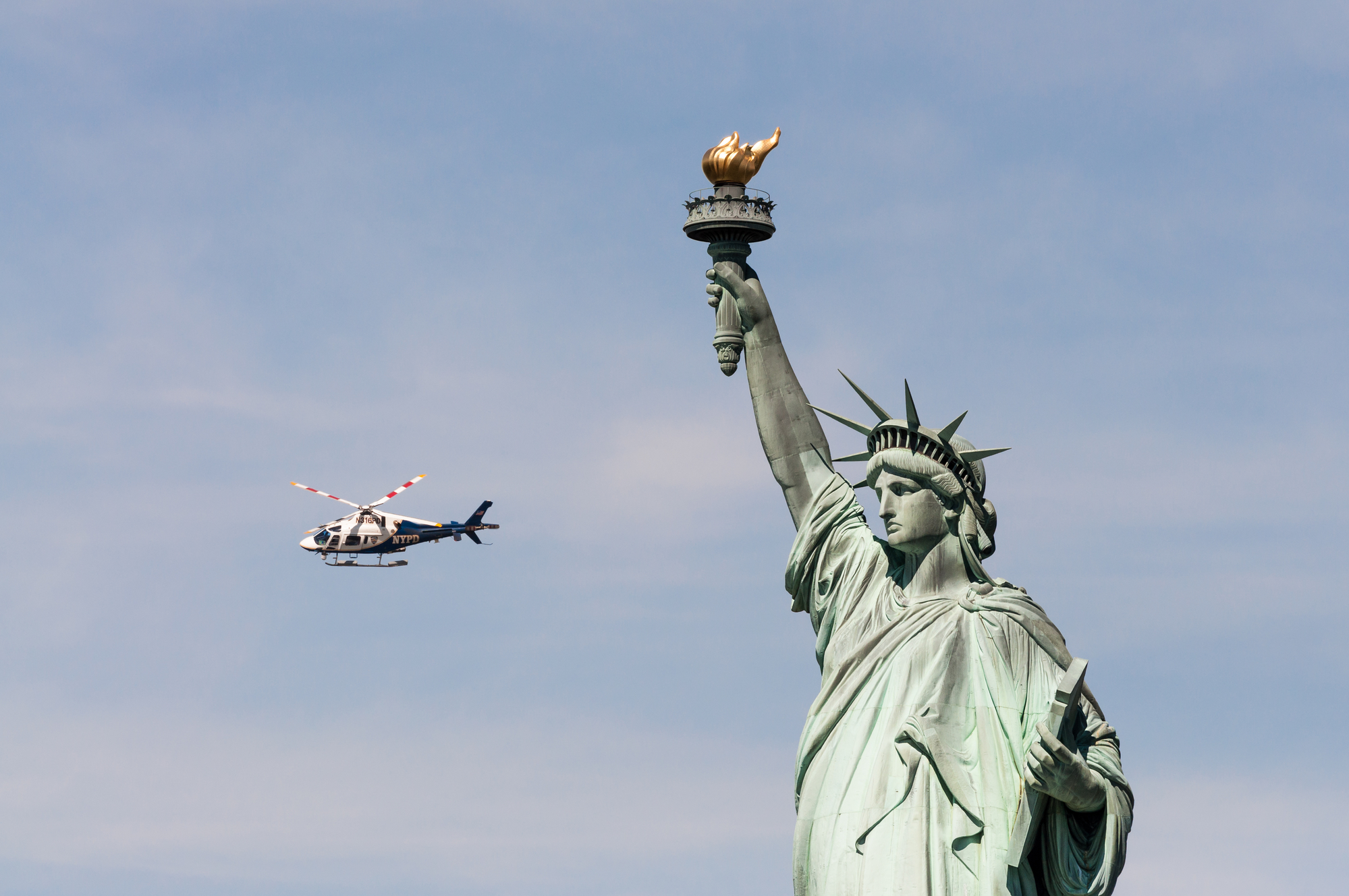 Attractions:
Regardless of budget, every traveller off to NYC looking to see the sights should invest in a New York City pass as there are some excellent potential savings.
Low:
With some of the sights costing in excess of $50, for those on a low budget hoping to visit more than a few of the attractions the city has to offer, the pass is simply essential. It'll provide access to all the main tourist attractions and save you'll save a fortune compared to buying individual tickets.
For example, a 5-day pass is currently priced at $254, and during that time you could see the Empire State Building, Rockefeller Centre, go on a boat tour on the Hudson, visit Madison Square Garden and much more.
$254 p/p p/d
Medium:
If you have a little more disposable cash to spend on attractions, as well as experiencing the benefits that come with the New York pass, there are a bunch of other exciting things to do as well.
Provided you aren't afraid of heights, an excellent way to get some exhilarating views of the city is with one of the many breath-taking helicopter tours that are available. They start at around $99 with NewYorkAir, and passengers can be treated to a 12-minute journey over the city where they'll get some awe-inspiring views of New York's iconic skyline.
$350+ p/p p/d
High:
For those with a higher budget, there are some truly memorable things to see and do in New York – as long as you're prepared to dig deep into those pockets, that is!
As well as the helicopter tours and the typical sightseeing destinations the majority of New York's visitors go to, there are also dozens of other ways to burn through that budget.
For sports fans, there are many ways to get your fix in New York, with basketball, baseball, ice hockey and American football matches all taking place on the regular. For more information on getting tickets to these games, check out our guide here.
Broadway shows are another major attraction for the tourists who spend their holidays in New York, but with some of the tickets costing in excess of $300, sadly the world-famous productions are out of range for many.
For those lucky enough to have a higher budget, however, walking down Times Square and going to one of the brilliant productions is a perfect way to spend an evening in New York.
Those with more money to spend could also be looking for a night on the town – be warned, as New York's bars and clubs can be some of the world's most expensive, which is precisely why we only recommend hitting these kind of establishments if you've plenty of cash to spare, or if you're not interested in any of the sightseeing. Unfortunately, for those with only a small or even medium budget, something will have to give.
$600+ p/p p/d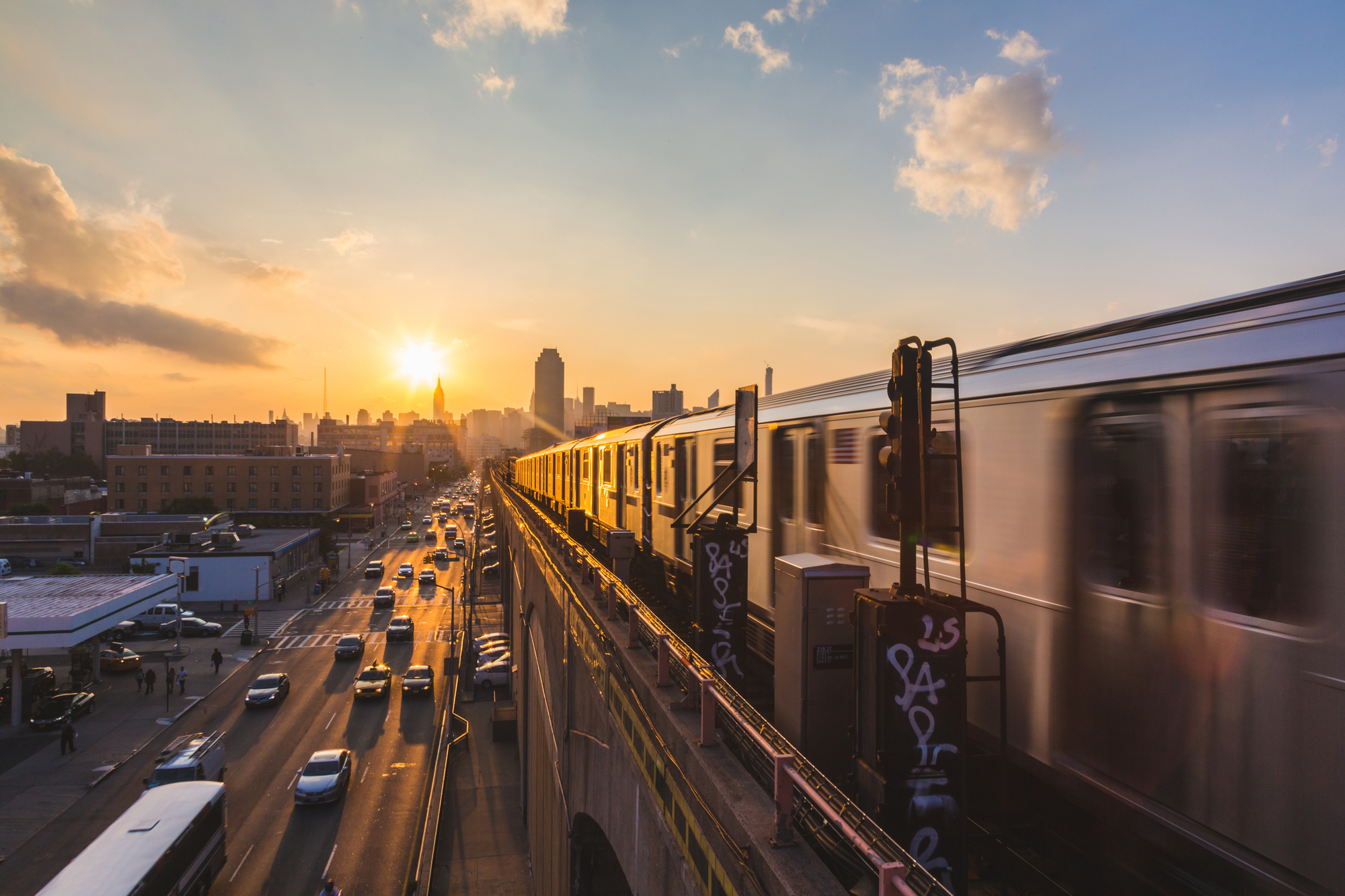 Transport:
Low:
Undoubtedly, the cheapest way to travel around the city is by using the subway, and you can buy an unlimited MetroCard for $32. This will allow you to get around for the duration of your stay (unless you're staying longer than 7 days) and you're sure to save a significant amount compared to taxis.
$32 p/p p/w
Medium:
If you're on a medium budget, you may still wish to consider a travel card as taxis can take an age in New York, especially during the busiest hours (4-8pm).
The iconic yellow cabs in New York are also rather pricey, so even if you'd prefer to avoid the hectic subway, unfortunately, a medium budget means you'll simply have to grit your teeth and bear the madness from time to time as getting a taxi to each of your destinations is just not viable.
$150 pp p/w
High budget:
For the bigger budgets and those less concerned with how much spending money for New York is enough, there are a few different options that will see you roll around New York in style.
These range from limousines or service cars that will pick you up from the airport or take you to your destination in the city, as well as regular taxis that you can hail whenever you need a ride somewhere.
With a higher budget, you can avoid the subway totally, although we recommend experiencing this famous New York institution at least once.
$400+
Hopefully, you've now got more of an idea of how much spending money for New York is enough, and for additional help on finding some excellent value-for-money places to stay check out our guide on the city's best 4-star hotels.