Okay, so lounging around on a beach isn't the first thing you imagine yourself doing when you're heading off on your weekend break to New York.
But what better way to escape the hectic hustle and bustle of New York than with a relaxing trip to the beach? And with such great beaches — many of them within an hour's drive of the city — it'd sure be a shame to miss them.
There are a number of great spots on the outskirts of NYC where you can chill out, catch a tan and enjoy a relaxing swim in the water. Here's our pick of the best of them.
Coney Island Beaches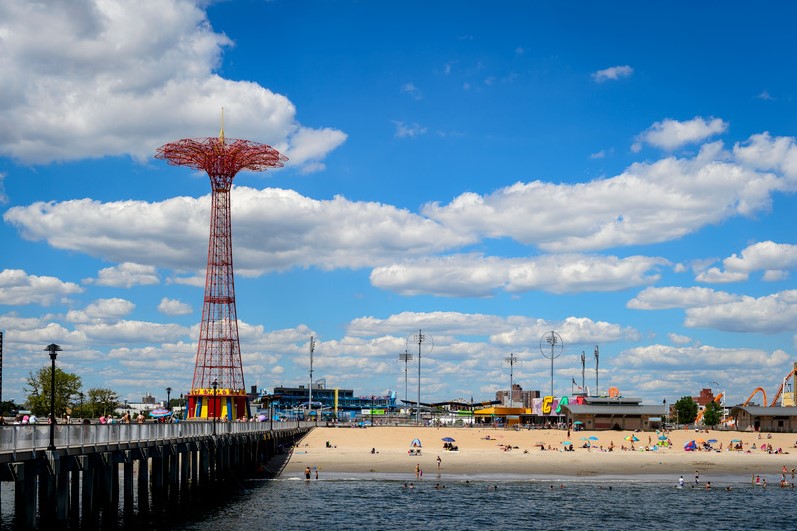 Situated just 45-minutes from Times Square by Metro, Coney Island is packed full of things to do for all of the family. Home to two of New York's best funfairs for almost a century, thrill-seekers can get their fix on some of the most hair-raising rides in the state.
Not only does Coney Island have dozens of rides that the family can enjoy, but it also has one of the best beaches in New York. Take a trip down the boardwalk, buy candyfloss from the vendors and play slots in one of the amusement arcades — there really is something for all of the family.
It's also home to the famous Nathan's hotdog stand, so you won't go hungry after that long and tiring afternoon of sunbathing!
Brighton Beach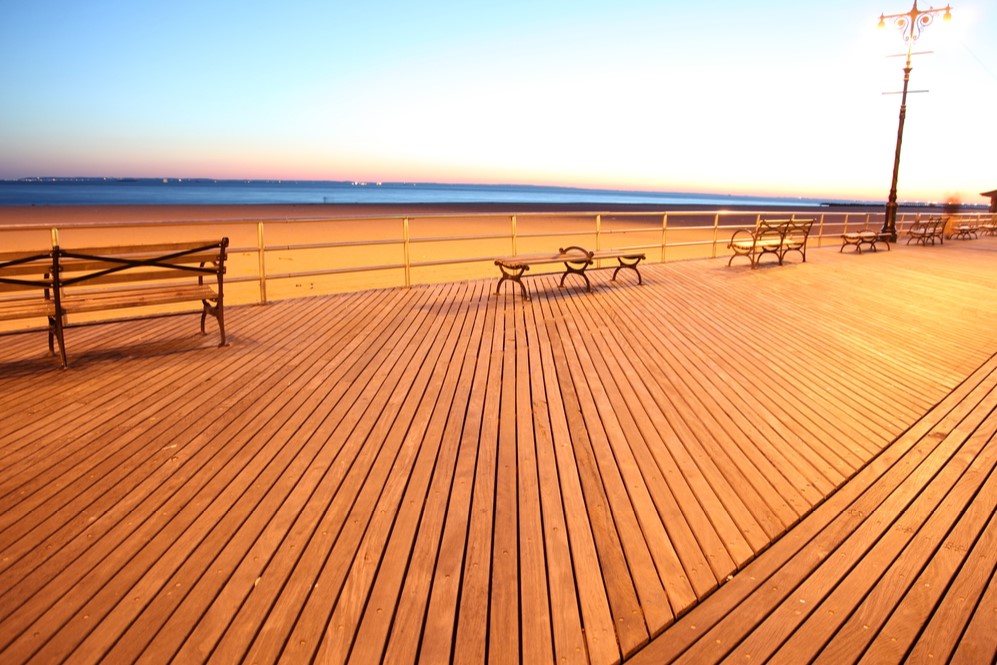 Right next door to Coney Island is Brighton beach. It'll actually be difficult to distinguish where Coney Island ends and Brighton Beach begins — perhaps the only way to be sure if it'll be much quieter — but despite being just a short walk from its noisy neighbour it feels like a million miles away.
Also known as Little Odessa due to its Eastern European influence, Brighton Beach has a relaxed vibe rarely seen in NYC, and the area's quaint cafes and bars offer a relaxing retreat after a hectic day of sightseeing.
Just around the corner from the beach is Gourmanoff, a market selling an excellent choice of hot and cold Russian food. Here you can grab some delicious snack after a hard days toil relaxing on the beach — we recommend the sausage rolls, which are just delicious!
Sandy Hook Beach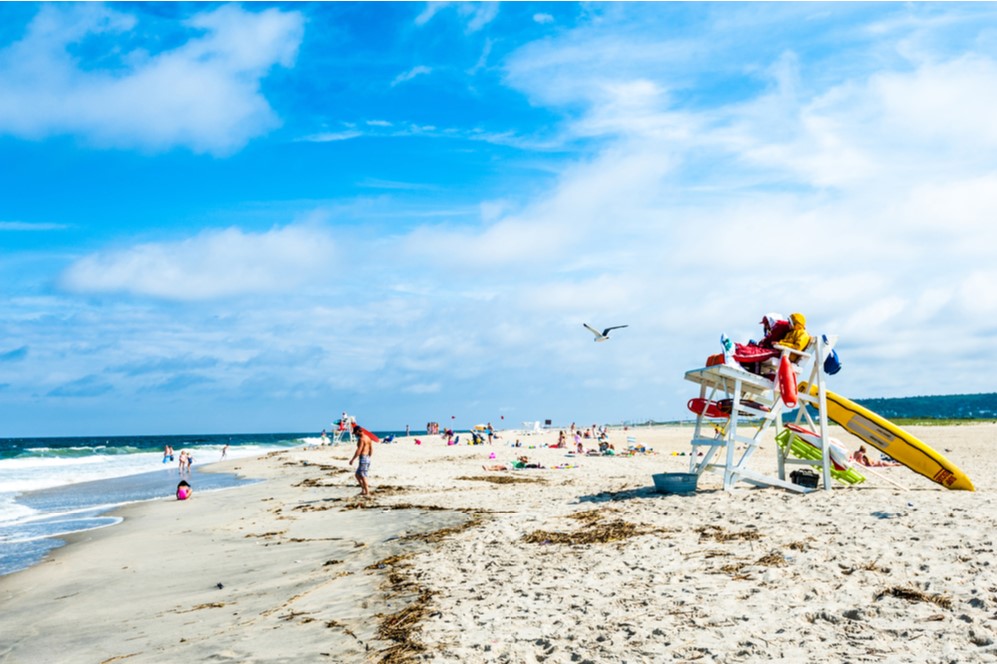 Take a 30-min ferry ride across New York Harbour from Manhattan to Sandy Hook Beach for a fun and relaxing day out with the clan. Although located just a short distance from Manhattan, this part of town feels like another world and you can really escape the noise and mayhem here — for a short while at least!
The beach is also regarded as one of the cleanest in New York, and as well as a 25-year old lighthouse there are fun activities including fishing, scuba diving and windsurfing.
Jacob Riis Beach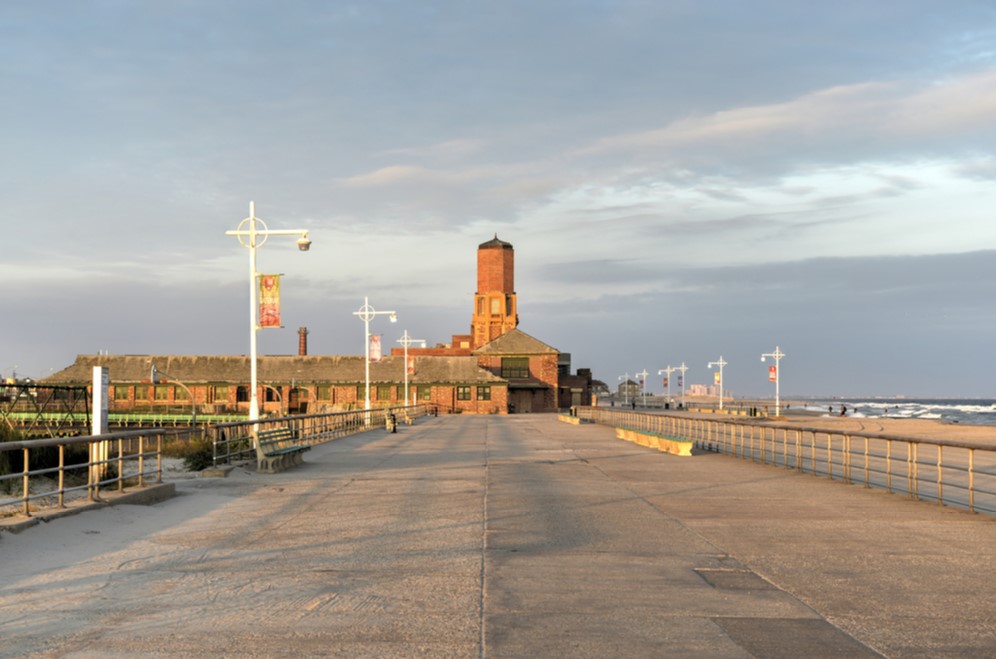 Located at the southwestern end of the Rockaway Peninsula, Jacob Riis Beach is a great beach for foodies as there's a large market selling snacks and treats of all kinds.
As well as the excellent fare on offer, there is a pitch and putt golf course and the ocean's Atlantic waves make it a great place to surf on windy days.
Run by the National Park Service, this is another of New York's cleaner beaches, making it a great option for families, although, unless you want giggling children on your hands, you might want to stay away from the far east side of the beach as this has become popular with nudists!
Main Beach East Hampton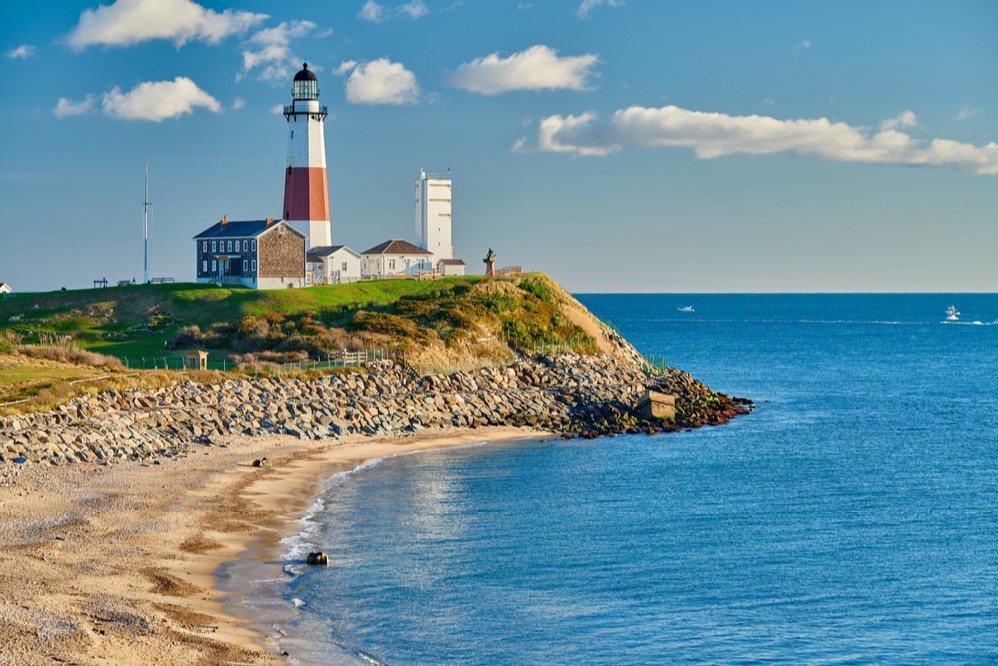 There are 5 beaches in the affluent town of East Hampton and arguably the best is Main Beach. Voted as one of the best beaches in the US, this place has long attracted the rich and famous looking for a quiet and relaxing day on the sand.
With lifeguards, water sports and some excellent eateries nearby, Main Beach is a great place to chill out and recharge the batteries. Although it's situated some distance away from NYC, if you're over this side of Long Beach then it's most certainly worth checking out.
New York can be a hectic place, and while the city's life and energy is the main reason we head to the Big Apple, finding somewhere you can escape even for a few hours can be bliss. Make the most of New York's best beaches and head to one of our picks while you're in town.