Are you looking to experience all the New York City landmarks while adding a little uniqueness and adventure to your sightseeing tours? Many Manhattan tour companies offer options that deviate from your run-of-the-mill excursion. Visitors will see all the city has to offer but with an added unique twist.
NYC Media Boat Tour
If you are looking to add a little action to your New York City visit then NYC Media Boat Tour is just the thing. You'll set out onto the Hudson River on the same news boats chartered by CNN and other networks when they set out to cover breaking news events.
You'll view top New York City attractions from the water like the Empire State Building, Chrysler Building, and Chelsea Piers. The boat will take you to see the New Jersey Shoreline, to the Financial District, Freedom Towers and South Street Seaport. Among the great photo ops is a trip under the Brooklyn Bridge. Your guide will navigate the boat up close to the Statue of Liberty for the best unobstructed views of Lady Liberty.
While this tour boat does move along at a fast pace, you can rest assured it's not an amusement park ride. It provides both a safe and comfortable boating experience for visitors.
Tickets:
Starting at $95 for a 1.5 hours long tour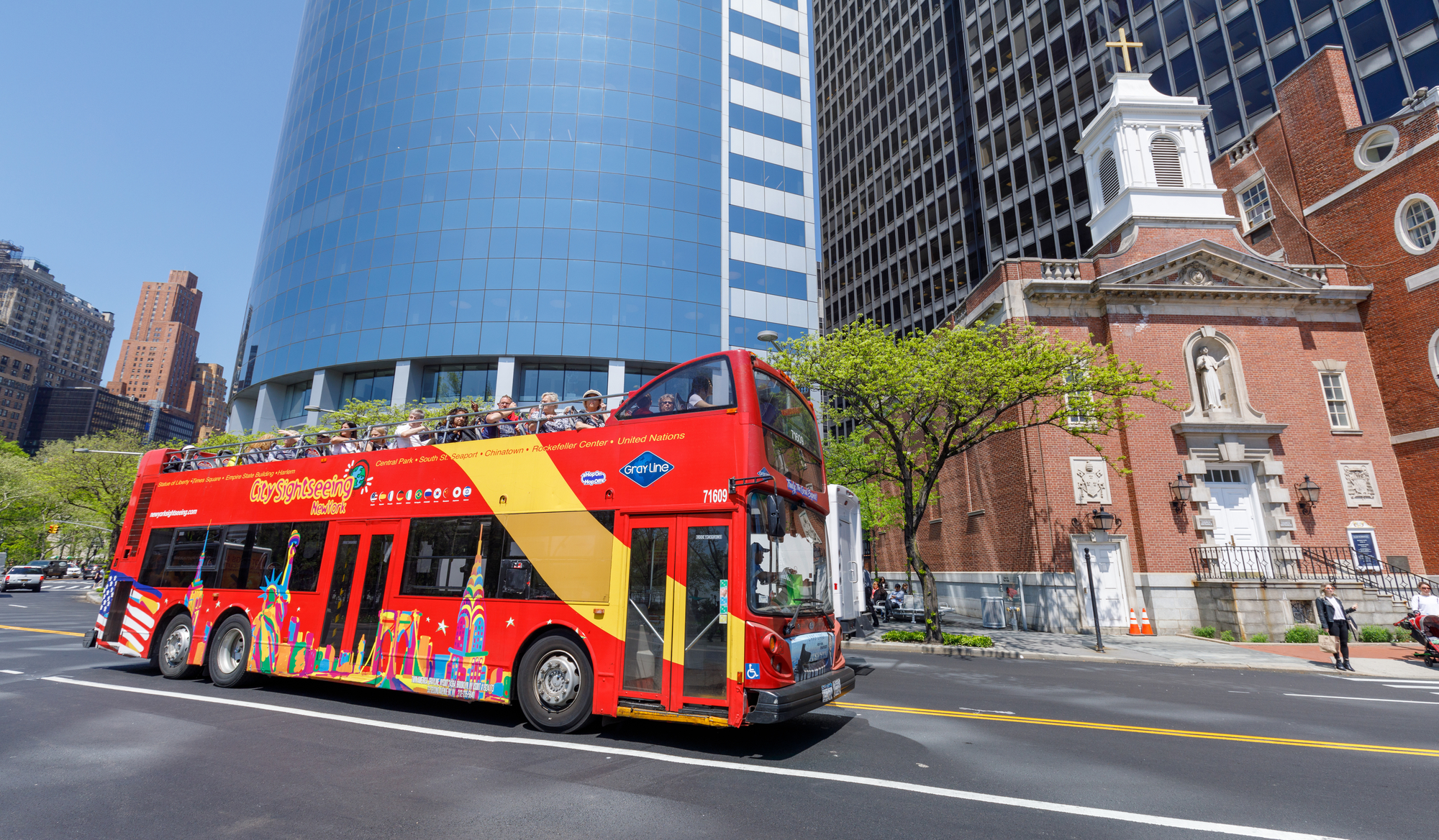 The Ride
Looking for something a bit more unusual than your typical bus tour? Check out The Ride, a unique sightseeing experience with its floor to ceiling glass windows and stadium seating. The unique seating isn't the only attraction on The Ride. The Ride offers an interactive entertainment experience for its passengers. The tour guides are trained comics gifted in the art of improv. Guests will enjoy pop up show at various Manhattan locations. No need to get out of the motorcoach as these mini theatre shows are performed on the city streets right outside the motorcoach window. In addition to The Ride's traveling theatre show here are a few other themes offered.
The Tour
The Tour is a multi-media sightseeing tour lead by our well-informed tour guide. This tour offers audio visual support on 40 LCD TVs offering a visual as you listen to the rich history of Manhattan.
The Downtown Experience
This 90-minute tour offers an audio visual experience. Visitors are able to virtually time travel to see first hand some of New York City's historic moments.
Queen of the Ride
This adult party bus offers both a Drag Show and a Booze Bus all in one. This tour is available on select Saturday nights. Visitors can enjoy the complimentary cocktail bar while cruising through the city and being entertained by street performers that are all part of the show hosted by a Drag Queen host. This show may include R-rated adult content and visitors must be 21 years or older.
Ticket Prices:
The Ride: $69 75-minute tour
The Tour: 35 90-minute tour
The Downtown Experience $54 90-minute tour
Queen of the Ride Drag Show & Booze Tour: $79 1 Hour tour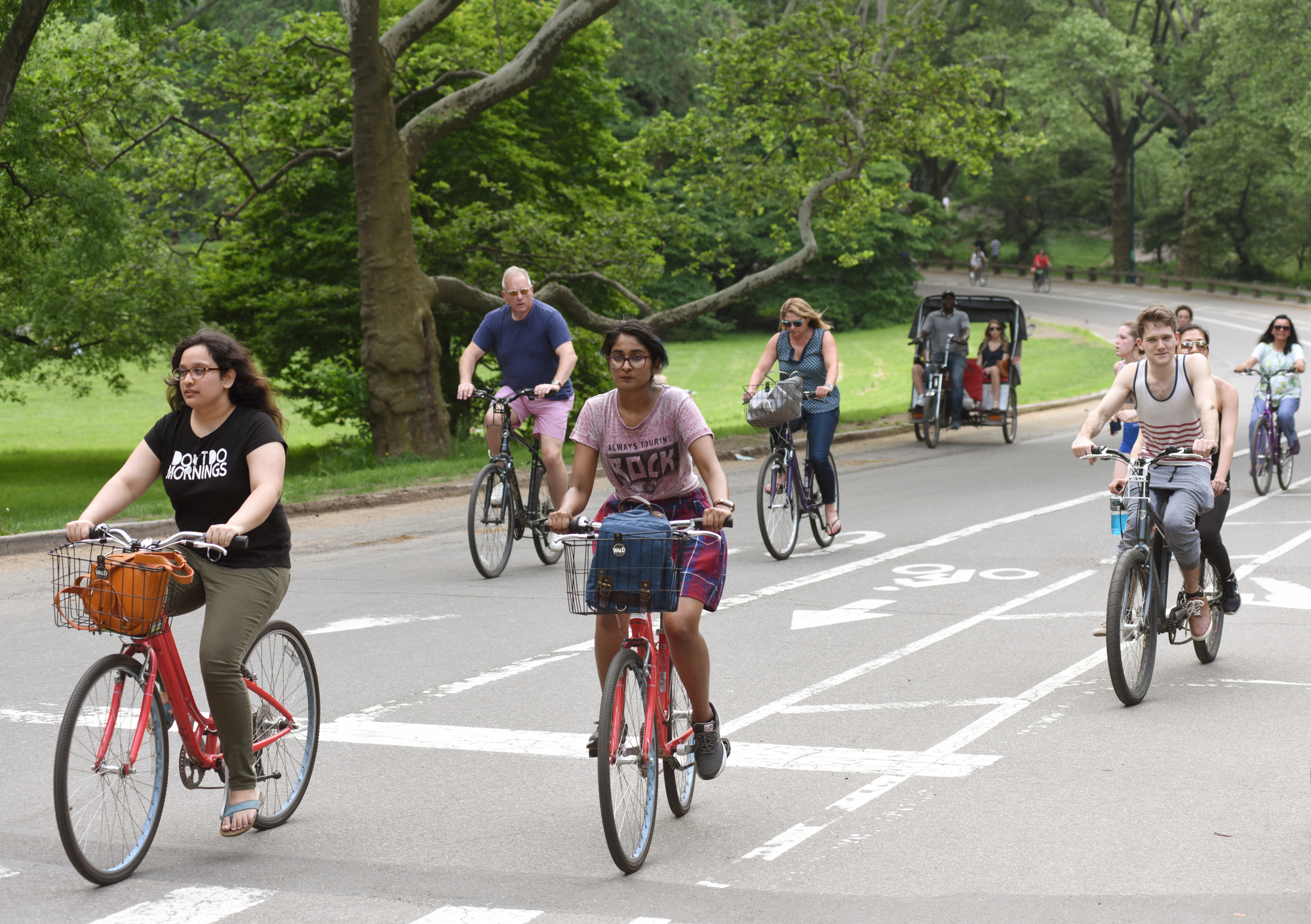 Private New York City Bike Tour
Tired of walking the city streets but still hoping to get some fresh air and exercise? The popular tour company viacom.com offers visitors a full day city bike riding experience. You'll be treated to an expert guide at you head our into Manhattan for this two wheel adventure. The tour begins in Columbus Circle and will include all the Midtown highlights like Rockefeller Center, Central Park, Empire State Building and Grand Central Terminal just to name a few.
Pricing:
Starts at $588 for a group of 6 or less
Duration: 4-hour tour
Pedal to the metal: group ride through New York on one of the city's cycling tours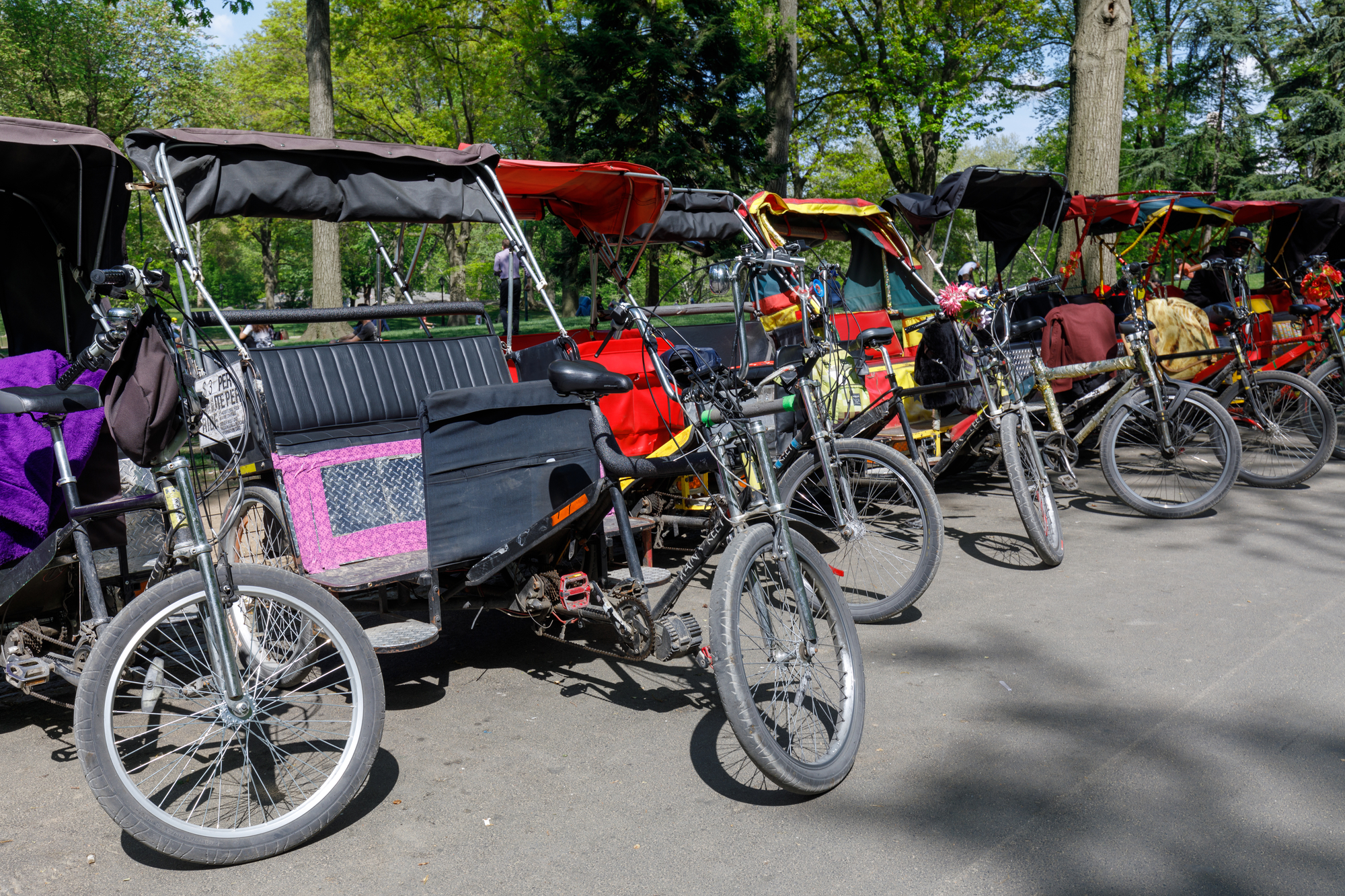 New York Pedi Cab Service
If you enjoy being chauffeured around Manhattan but prefer environmentally friendly transportation then check out New York Pedi Cab Service. Your Guided Manhattan Pedicab Tour can customize. You choose where your tour will begin and end so you're sure to hit all the must-sees on your itinerary. New York Pedi Cab Service can collect you at a location that is convenient to you, whether that's your hotel, restaurant or any other location. Only a 3 hour notice is required before your heading out on your pedi cab advent, meaning this is one of the best New York sightseeing tours if it's convenience you're after.
Check out newyorkpedicabservice.com for more details.
Cost:
Guided Manhattan Pedicab Tour (up to 3 people)
1 hour $60
2 hours $120
Meta Description
Add a little uniqueness and adventure to your New York City sightseeing with some of Manhattan's most memorable tours.
For more unmissable things to do and see, check out our guide to the best New York tours.