Many couples that head to New York do so in search of an inspired and romantic break together, and what better way to spend some quality time with a loved one in NYC than an idyllic dinner cruise on the Hudson River?
There are a number of companies that offer cruises on NYC's most famous waterway, and each offers you the chance to take in views of the cityscape as you and a partner relax while eating some great food and sipping on some thirst-quenching beverages.
But with the price of these boat trips not exactly on the cheap side and so many to choose from, which ones are worth your hard-earned cash? We chose our 4 favourites, to ensure you and your loved one get the most from your New York dinner cruise.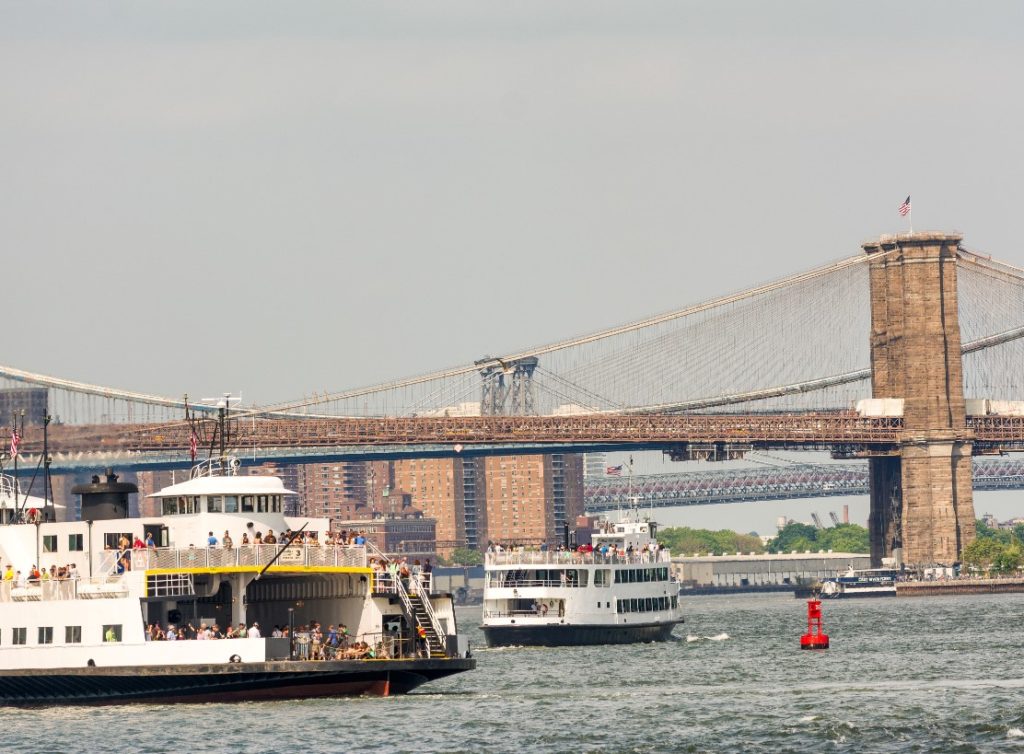 Bateaux New York Dinner Cruises
If romance is on the agenda when you climb on board your New York dinner cruise, you can do no better than Bateaux. Setting sail from Chelsea Piers, the luxury boats take loved-up guests on a three-hour tour of the Hudson River, taking in many of the city's magical sights.
Set against the backdrop of the Manhattan skyline, guests are treated to an exquisite three-course meal to the soundtrack of a live jazz band and guests can choose from a range of fine dining options.
The ideal table layout on board the fully glass-enclosed vessel means guests are treated not only to some excellent sights of the many attractions taken in by the tour, but also an excellent view of the live entertainment on board.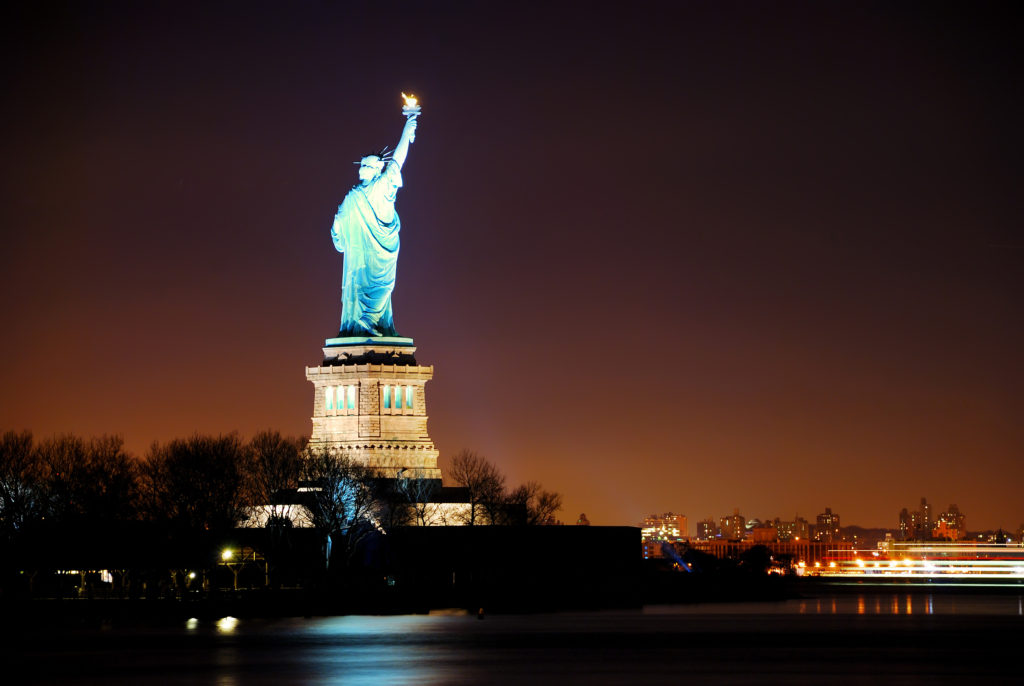 Sail in style on the Hudson's at Pier 81's boat tour, provider of arguably New York's most luxurious dinner cruises.
Upon arrival, guests are treated to an hour of champagne and hors d'oeuvres, before moving onto the majestic 4-course dinner that provides a range of options. Our favourite was the steak skirt served with farro, wild mushrooms, kale and chimichurri, which was rounded off with a delectable coconut cream cake that was simply to die for!
Couples on board these sleek and stylish vessels are guaranteed a memorable evening as they float past the illuminated sights of NYC.
Guests looking to indulge in some of the delightful cocktails onboard can upgrade for the open bar — just remember it's for the over-21s only though!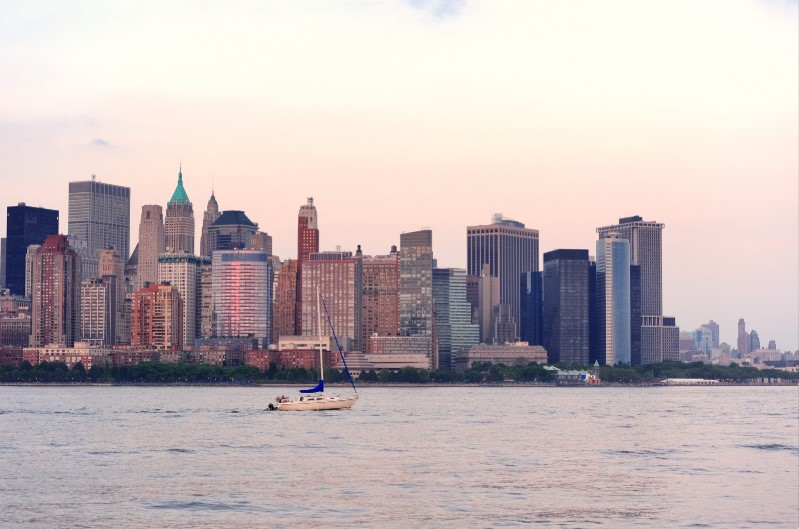 New York City Lights Dinner Cruise
Take in the sights of NYC while feasting on delectable food on the New York City Lights Dinner Cruise.
After boarding the vessel ready for your 3-hour tour of the Hudson, you'll be treated to appetizers before tucking into a three-course a la carte dinner, washed down by the complimentary (non-alcoholic) beverages. Once guests have finished their meal and had a chance to take in the sights, carefully selected tunes chosen by the award-winning DJ on board provide the perfect way to round off an amazing evening.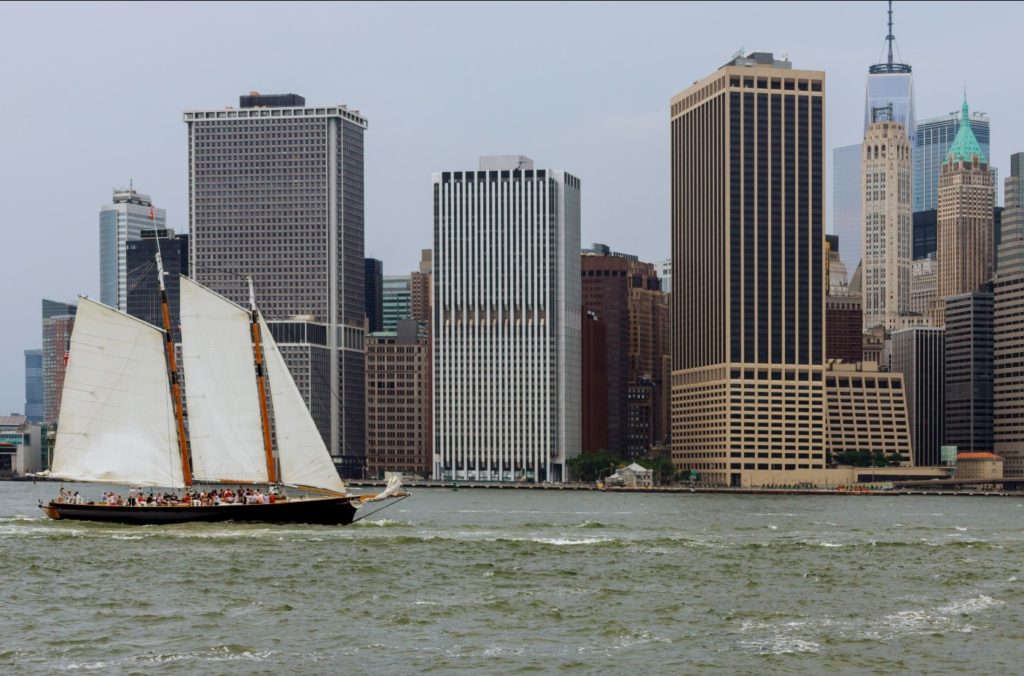 Sailboats and sushi, what more could you ask for? How about complimentary drinks to wash it down with!?
That's exactly what guests get when they take the Hudson River cruise with Classic Harbor Line, a company who aim to give their guests a truly unique experience as they bring the flavours of Japan to the Hudson River.
Head chef Masaharu Morimoto offers guests a generous portion of nine pieces of sushi and one roll, coupled with 4 glasses of sake. Once the meal has been devoured it's time to spot the sights with illuminated views of Ellis Island, Battery Park and the centrepiece of the harbour, the Statue of Liberty, rounding off this excellent cruise and providing some great photo opportunities.
Check out this guide for more information on some of the best New York tours