For over a century Broadway has wowed audiences with its bright lights and dazzling productions, and to this day the theatres on the famous Manhattan strip continue to pull in millions of spectators year after year.
With some of history's most celebrated plays on show each and every day, without a doubt the 41 professional theatres that make up the world-famous Theater District are a primary attraction for many of the city's visitors… that is, if they can afford to buy tickets.
Which is a pretty big if, unfortunately, as attending the plays can be turn out to be mightily pricey, with tickets for some of the more expensive shows coming in at over $300!
But while such eye-watering ticket prices may be enough to put many people off, going to a theatre doesn't necessarily have to break the bank. It's possible to grab yourself cheap Broadway tickets and secure a seat at one of the best shows for a fraction of the cost, if only you know how.
Here are 6 tips on how to see some of the best shows, without having to re-mortgage your house in the process!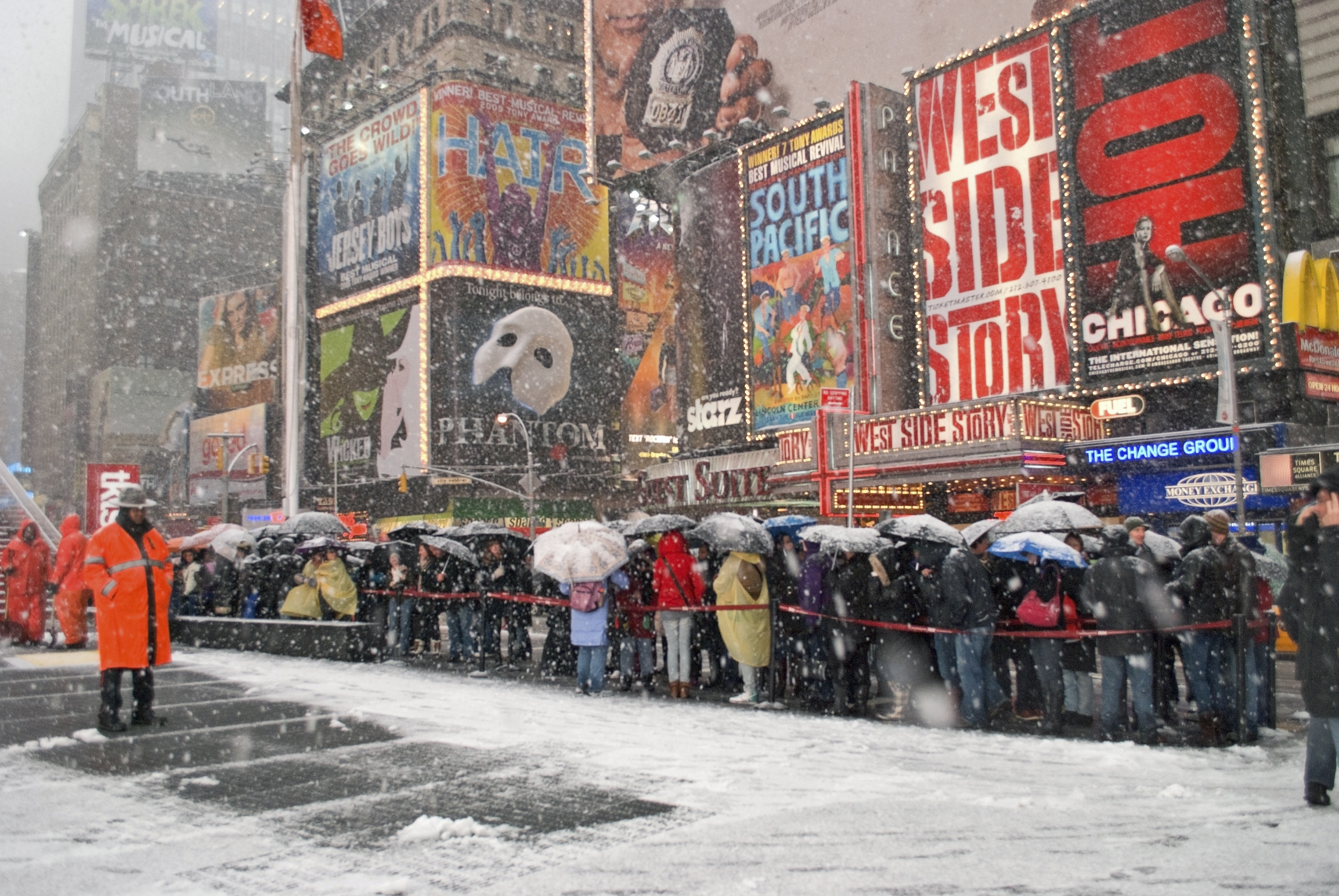 Broadway Roulette – If you're not too fussed about which show you see, an excellent way to save a packet on the cost of tickets is the Broadway Roulette.
As well as the great savings, unlike some of the other tips on this list where tickets must be purchased the same day, the Broadway Roulette provides additional convenience as it allows you to choose which day you attend – they just pick the show.
This concept is perfect for someone just looking to experience Broadway, although perhaps not ideal if you have a particular play in mind – unless you fancy your luck, that is!
Ticket Lottery – If you really fancy your luck, you might be interested to know there's a Broadway lottery, where tickets for the biggest and best shows are up for grabs for the lucky winners.
This might be one of the least sure-fire ways of gaining access to the shows, although anyone lucky enough to land the top prizes could gain entry to some of Broadway's best productions for as little as $10! Worth a flutter if you ask us!
Student Rush Tickets – As the name suggests these tickets are for students, who can grab some great deals on tickets at the box office with their student ID.
Tickets for some of the shows, particularly the ones in mid-week, can be purchased for a fraction of the normal cost, so any students in the city looking to see a show should head down and check prices and availability.
The only snag is that tickets can only be purchased on the day of the show, which gives little room for flexibility. However, students looking to purchase discount tickets in advance can bag themselves some excellent savings at www.schooltix.com.
Theater Development Fund – If you're eligible (check here) to become a TDF member, then you're in for some incredible savings on those often exorbitantly-priced tickets.
TDF members get special access to heavily discounted tickets for Broadway, Off-Broadway and Off-Off Broadway theatre shows, as well as a range of other benefits.
Membership provides great value for those looking to attend more than one show, as the $40 annual cost will pay for itself several times over after seeing just a few productions. This is undoubtedly one of the best ways of getting cheap Broadway tickets.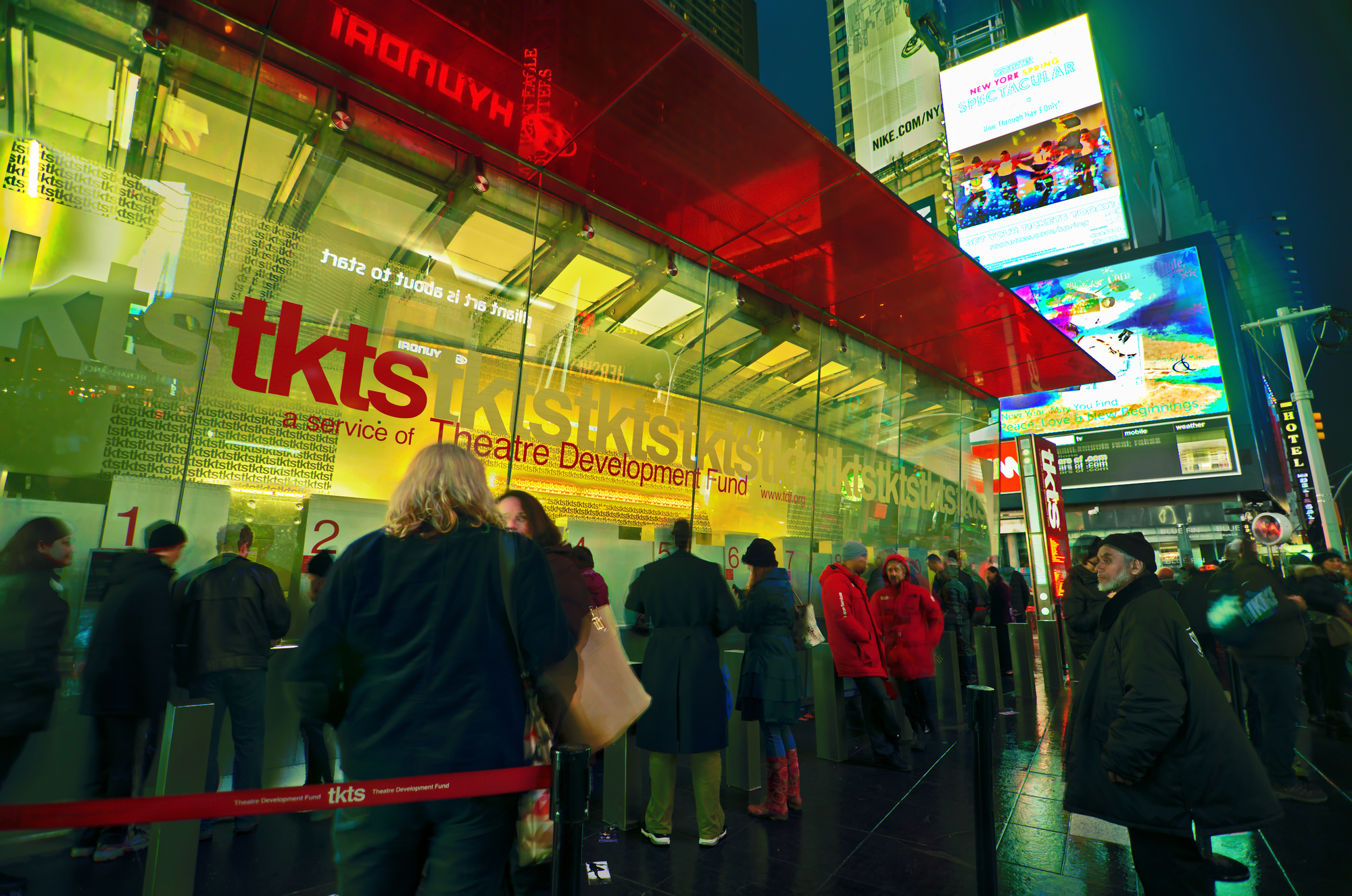 TKTS Discount Booths – If you're not looking to pay for an annual membership with the Theater Development Fund, they may be able to offer you another way of getting your hands on your desired tickets via their TKTS discount booths.
TDF has 4 TKTS booths across the city – Times Square, Downtown Brooklyn, South Street Seaport and the Lincoln Centre – and you can purchase discounted tickets at each of these outlets.
Again, you can only purchase tickets on the day of the show, so it's a good idea to download the app, then that way you can keep up-to-date with what shows are on offer that day.
Scour the internet – While we advise caution with this tactic, there are some great discounts to be had online if you visit the right sites.
Some of the best include GoldStar, BroadwayBox, TheaterMania and the TodayTix app, all of which offer great deals and savings if you're lucky enough to find what you're after.
Just be sure that you do your research on the companies when you're getting your cheap Broadway tickets from the internet, because, as with every other popular commodity on the web, there are scam artists out there looking to pray on those on the lookout for a good deal. Know who you're buying from and you could land some great savings on some of the best seats in the house.
If you're also looking to save money on your accommodation, check out our guide on some of the best value 4-star hotels in New York