The Beatles once said "all you need is love", but while the iconic pop group were certainly onto something, for those romantic weekends away with your other half you also need great accommodation!
With its endless sights & attractions and world-class restaurants that make the city a perfect place for those romantic, candle-lit meals, New York is undoubtedly a great choice for couples looking to get away for a few days. But what's a romantic weekend in NYC without some plush, relaxing accommodation to unwind in once you've finished exploring the city?
Here we take a look at some of the most romantic hotels in New York, so you and your other half can get the most out of your loved-up weekend in the Big Apple.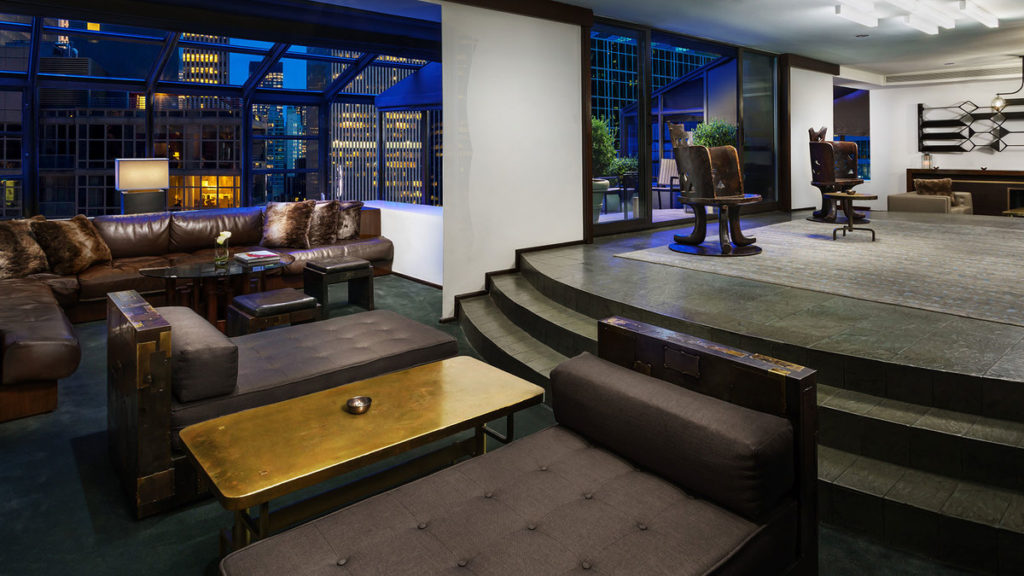 The Royalton – The Royalton is regarded by some as one of the, if not the, most romantic hotels in New York, which is unsurprising considering some of the property's more luxurious suites come with a built-in fireplace, Jacuzzi and complimentary champagne.
Esteemed design firm Roman & Williams have used light and texture to give the hotel an intimate mood, making it the perfect choice for couples looking to unwind for a few days.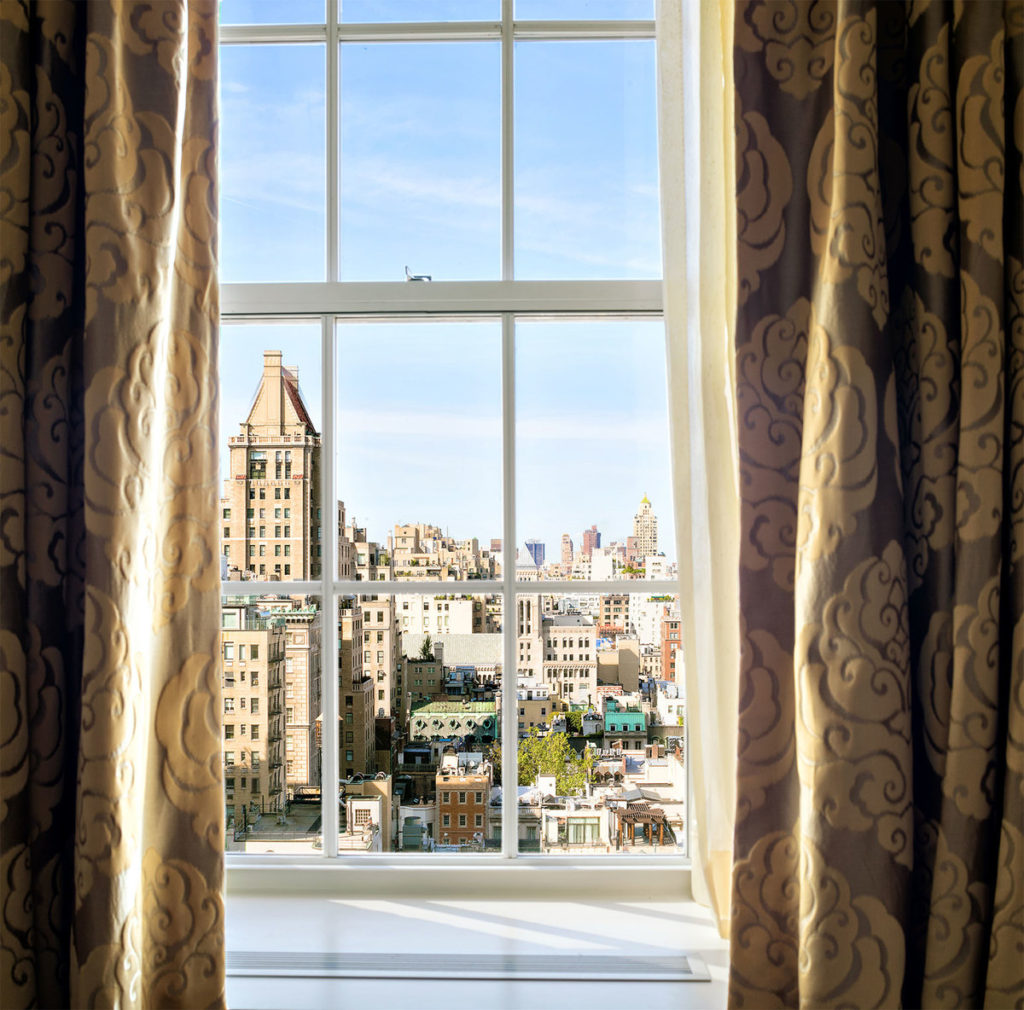 The Pierre – The Pierre in the Upper East Side is another top choice for couples looking to lay in the lap of luxury while catching up on that all-important together time.
The hotel has offered a romantic retreat for couples since it opened its doors over 80 years ago, and the 5-star property has retained a degree of that old-world charm, which offers a rare and fascinating glimpse into a bygone era.
Situated just a short walk away from Central Park, the hotel is also ideally located for couples wanting to go for a romantic stroll around the park's iconic grounds – just remember the picnic blanket and you're onto a winner!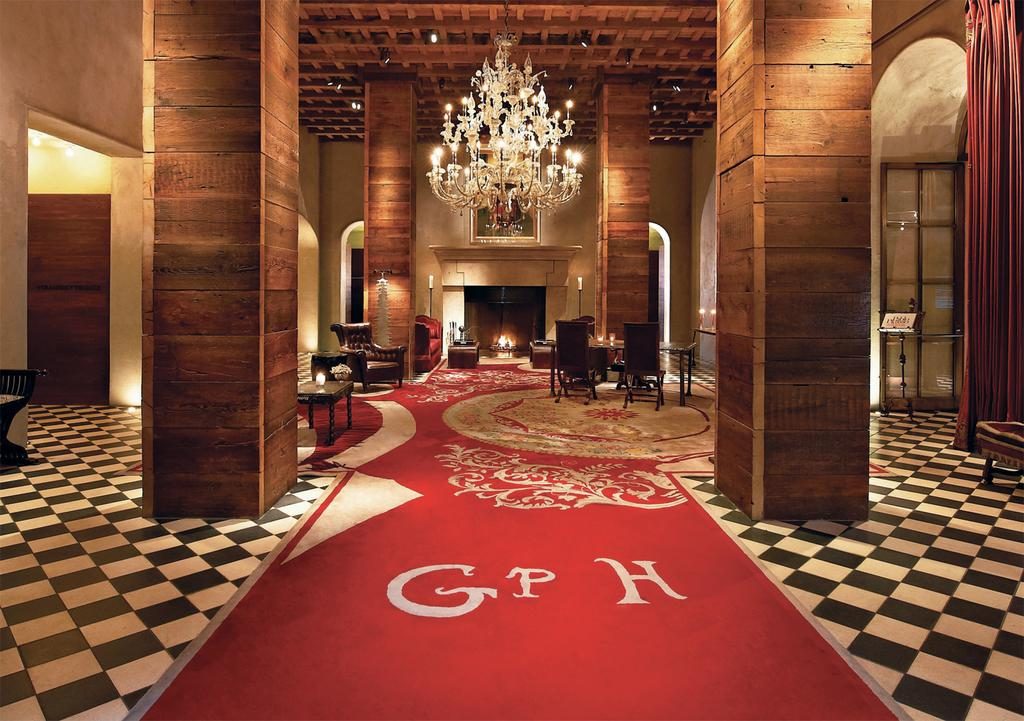 Gramercy Park Hotel – Gramercy Park Hotel is another New York institution that's been providing a romantic getaway for a number of decades.
As well as the luxury spa facilities that couples can enjoy together, the hotel also offers guests super-comfortable beds complete with memory-foam topper mattresses and luxury velvet throws – perfect for those relaxing lazy days in bed.
If all that's not enough to satisfy the love birds amongst you, guests are also afforded private access to the beautiful Gramercy Park, which is typically inaccessible to the general public, meaning you're free to roam the park's manicured setting relatively undisturbed.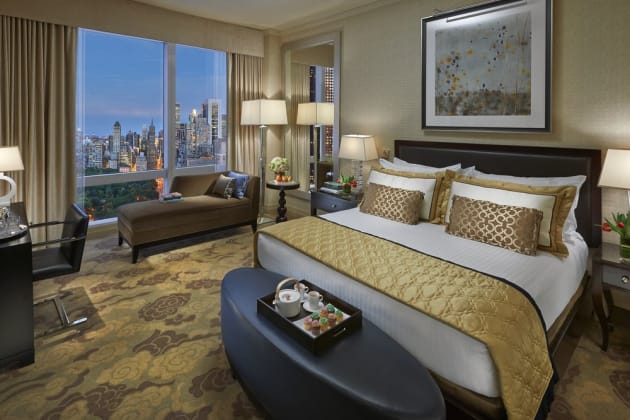 Mandarin Oriental – With luxurious rooms that offer awesome views overlooking the Hudson River, as well as spa facilities that can be enjoyed together, the Mandarin Oriental is an excellent choice for couples looking for a place to enjoy some intimate relaxation and undoubtedly one of the most romantic hotels in New York.
The Time Warner building, where the hotel is located, also houses some of the best fine dining establishments in the city, so couples wanting to splash on some world-class cuisine needn't leave the building for it.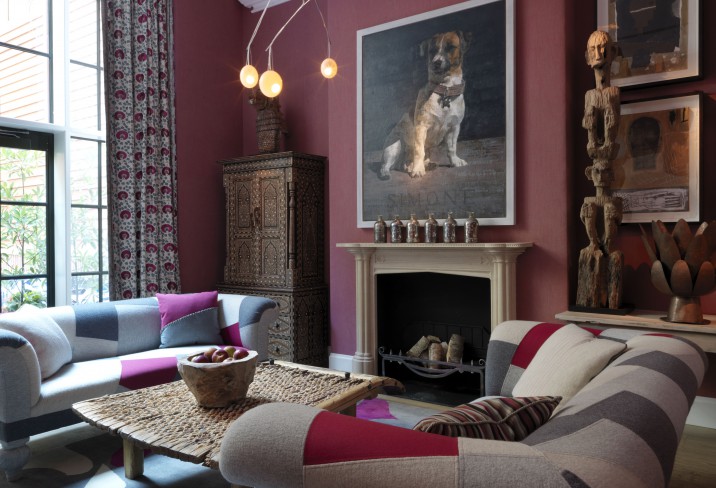 The Crosby Hotel – Tucked away down a cobbled side street in the upmarket neighbourhood of Soho, the Crosby Street Hotel is the very embodiment of the phrase "city escape".
In addition to this boutique hotel's beautifully designed rooms, there is also a state-of-the-art screening room where guests can watch a movie, complemented by food and drinks, meaning you can enjoy a first-class date night without having to leave the confines of your hotel. If that doesn't guarantee a hassle-free romantic evening, we aren't sure what does!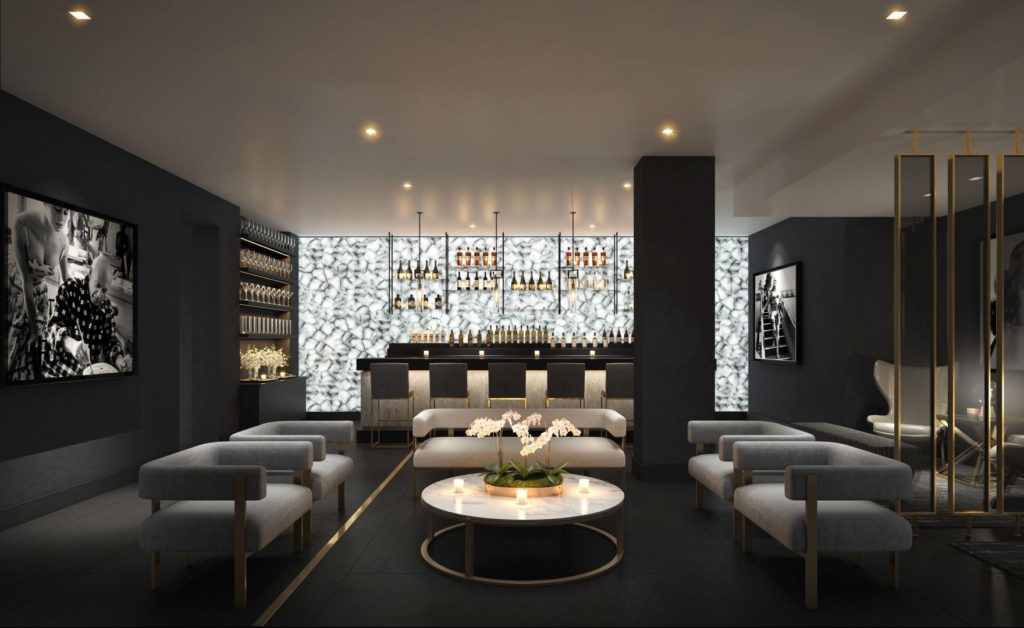 AKA Tribeca – The AKA Tribeca offers a combination of style and luxury in one of the trendiest neighbourhoods in Manhattan.
All rooms in the hotel contain well-stocked mini bars, 24-hour room service and feature floor-to-ceiling windows that offer breath-taking views of the iconic Manhattan skyline from the comfort of your bed, meaning couples could spend the entirety of their break in their room if they wanted to!
Not that we're suggesting you do that, as there is an abundance of things to see and do on your doorstep, including Tribeca's renowned cocktail bars on West Broadway, and a range of top-quality restaurants offering a variety of cuisines from around the world.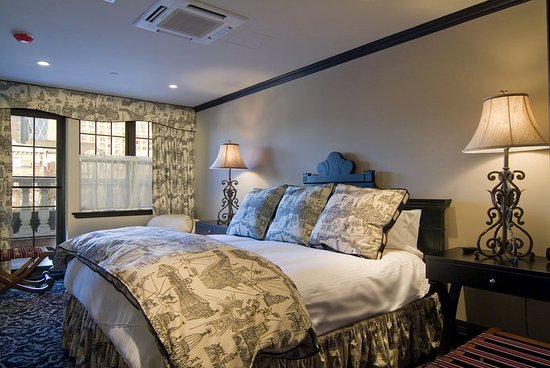 The French Quarters Guest Apartments – Situated in Hell's Kitchen just a few blocks away from Times Square, the French Quarter Guest Apartments is ideal for couples on a slightly tighter budget who still want a good location and cosy accommodation during their stay.
All 22 rooms in the hotel feature a range of amenities that ensure a relaxing, stress-free break, and the suites feature patios and balconies that will guarantee love-struck couples some great views of Manhattan.
For some excellent places to eat for couples, check out our guide to the most romantic restaurants in New York.