December is one of the most exciting times of the year to be in New York City. With a host of holiday events, annual festivals, and plenty of family fun, a December get-away to NYC is sure to be a memorable experience.
Here we take a look at some of the best events taking place in NYC in December, so you can kick off your festive season in style in the Big Apple.
Cocoa and Carols Holiday Cruise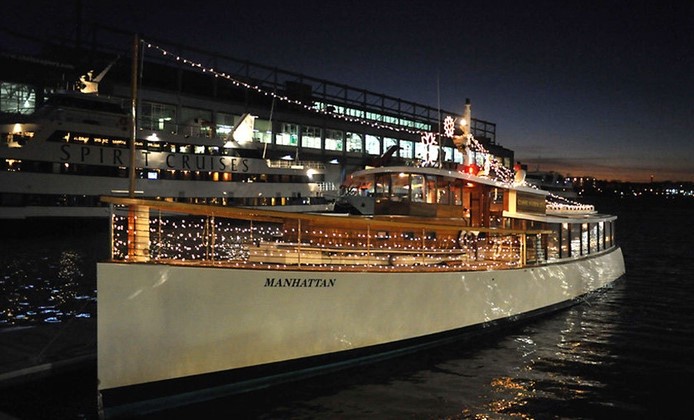 Various days & times throughout Dec 2019
Board this 1920's inspired yacht as it sets sail from Chelsea Pier fully decked out in holiday decor. Guests will stay warm and cosy inside the solarium for a 1.5-hour cruise past some of the most iconic New York City landmarks.
Nothing gets folks in the holiday spirit more than Christmas Caroling while sipping on homemade cocoa and nibbling on holiday treats. Guests can also partake in a complimentary beverage from the bar with additional drinks available for purchase. For those who prefer to leave the singing to the professionals, there'll be live musical performances of all your favourite holiday tunes.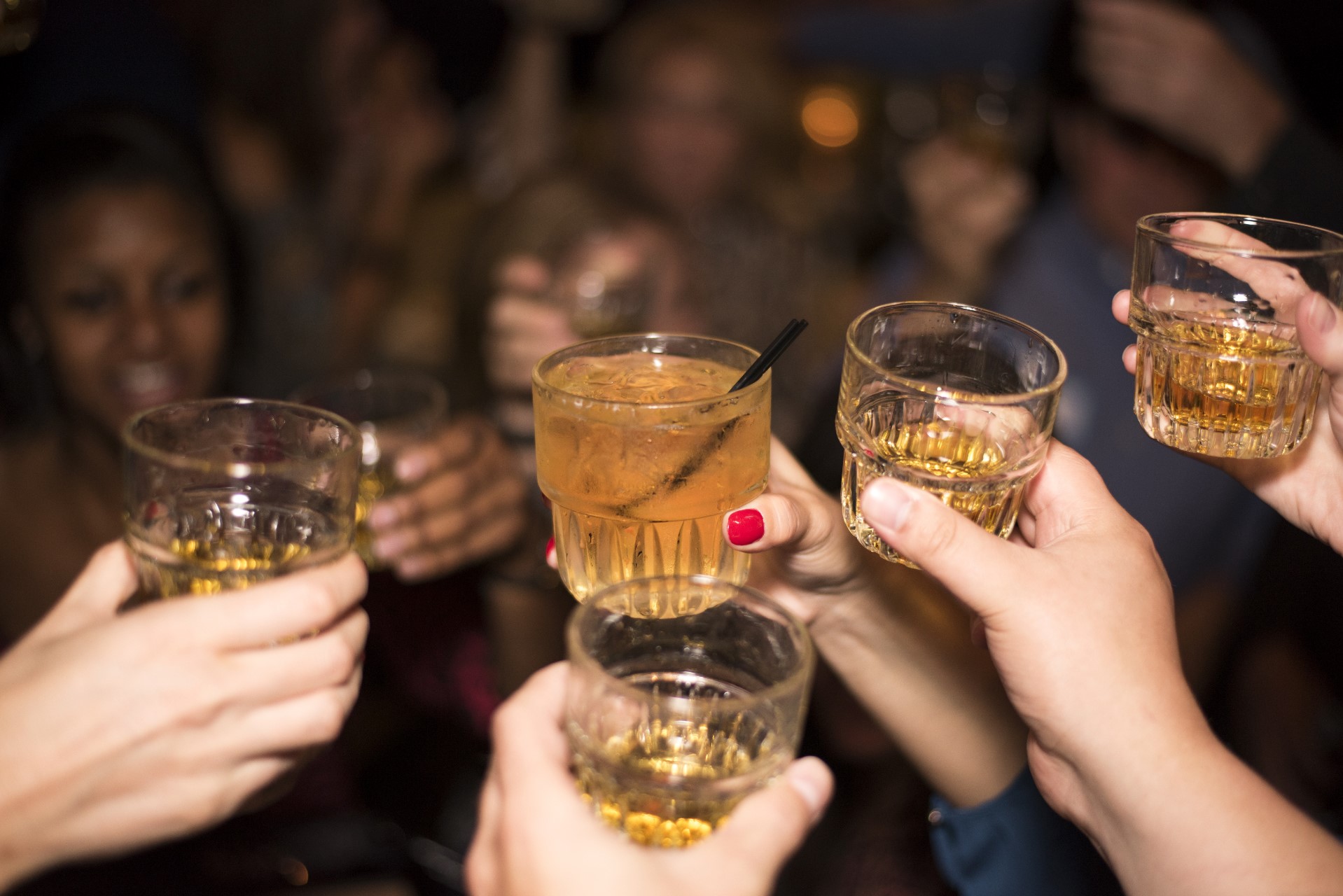 Tuesday December 3, 2019
If you're a whiskey enthusiast or just looking for a unique experience in the city this December then book tickets to WhiskyFest NYC. Whiskey experts from around the globe are on-hand to explain the distillery process. They'll be pouring choice selections of Single Malt, Blended Scotch, Rye, Tennessee, Bourbon, Japanese and much more.
Rockefeller Center Tree Lighting Ceremony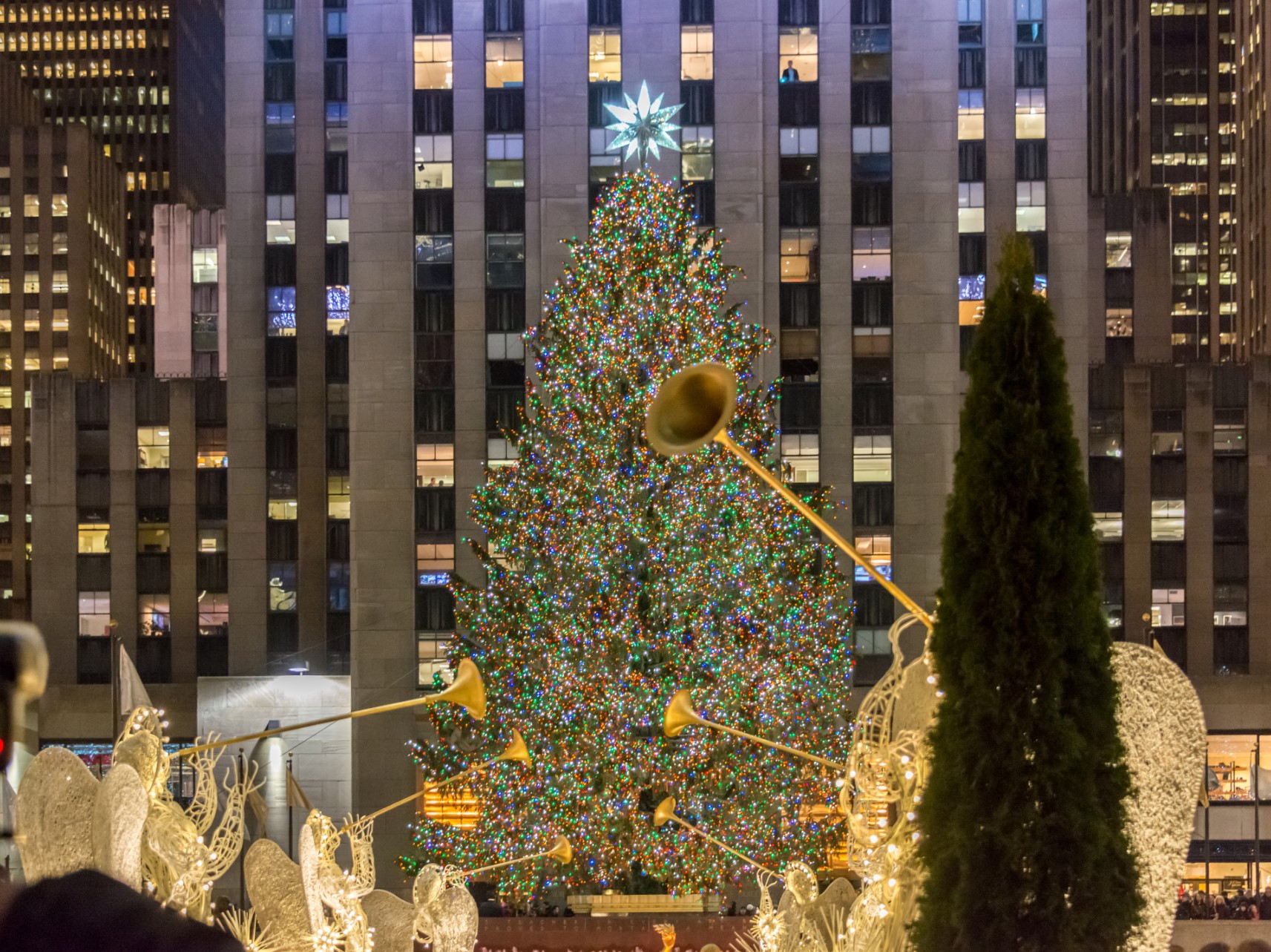 Wed 4th December, 2019
Watched by millions across the world, this is no ordinary christmas tree lighting. After starring in countless blockbuster movies, the Rockefeller Center Christmas tree has become globally-renowned and is now a symbol of the festive season in New York.
It's befitting then that its unveiling is treated as a momentous occasion. Hundreds of excited on-lookers line the sidewalks outside, while inside some of the biggest names in the music industry will perform for the crowd, with 2018's ceremony featuring Diana Ross, John Legend and Tony Bennett.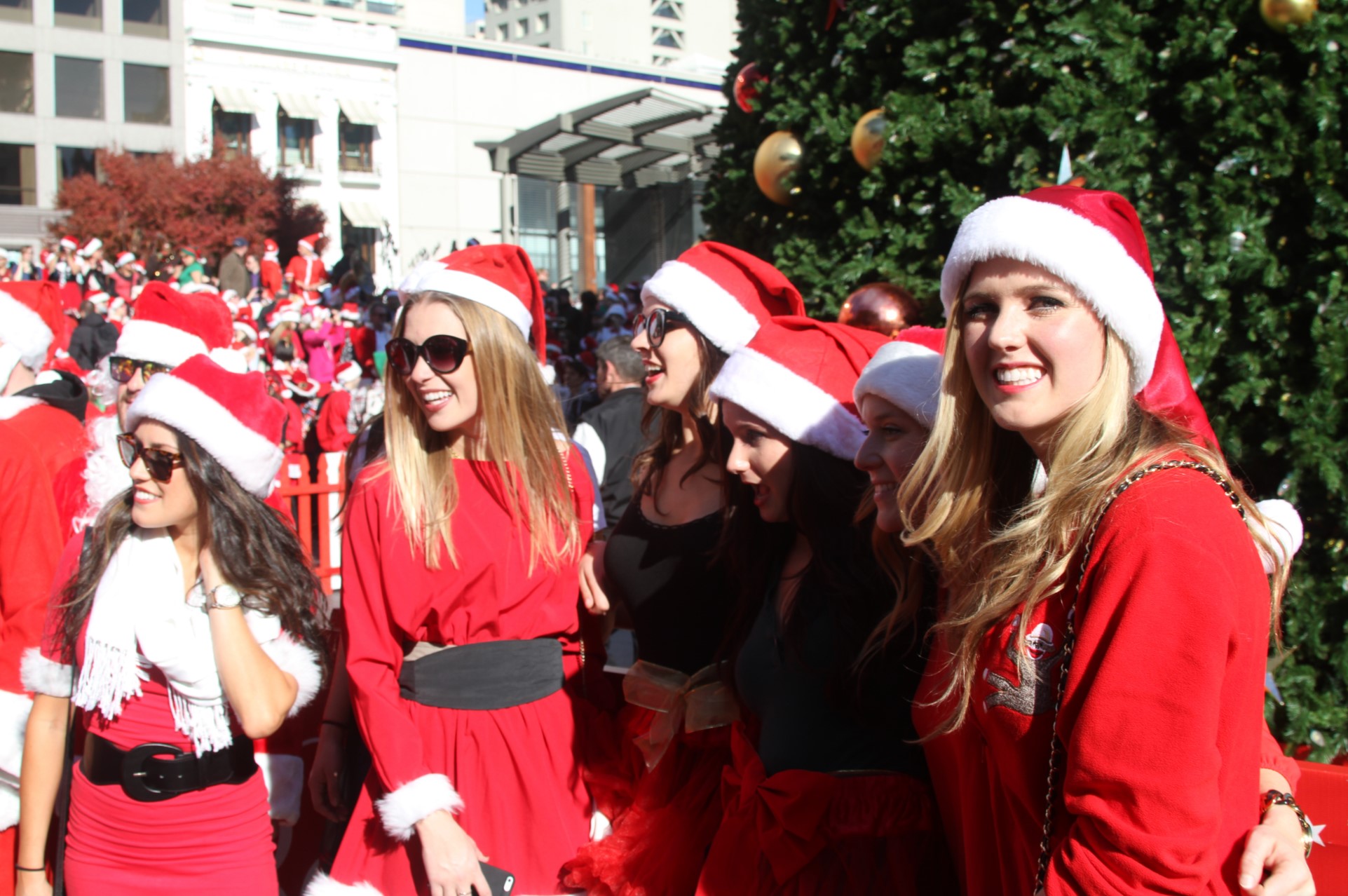 Sat Dec 14, 2019
12pm – 8pm
Grab a red suit, put on your black boots, and long white beard for one of New York City's most well-known holiday club crawls. SantaCon is more than an excuse to day-drink as this charity event has raised over $400,000 over the years to help benefit a variety of charitable causes. Check out santacon.nyc for a map of the bar crawl route and details on making a donation.
The event is meant to create a safe and fun holiday event to raise money for charities. Some of the best bars in the city participate but organizers ask that SantaCon goers only visit the bar crawl's participating clubs and ensure that all Santas maintain the good name of Ol' Saint Nick.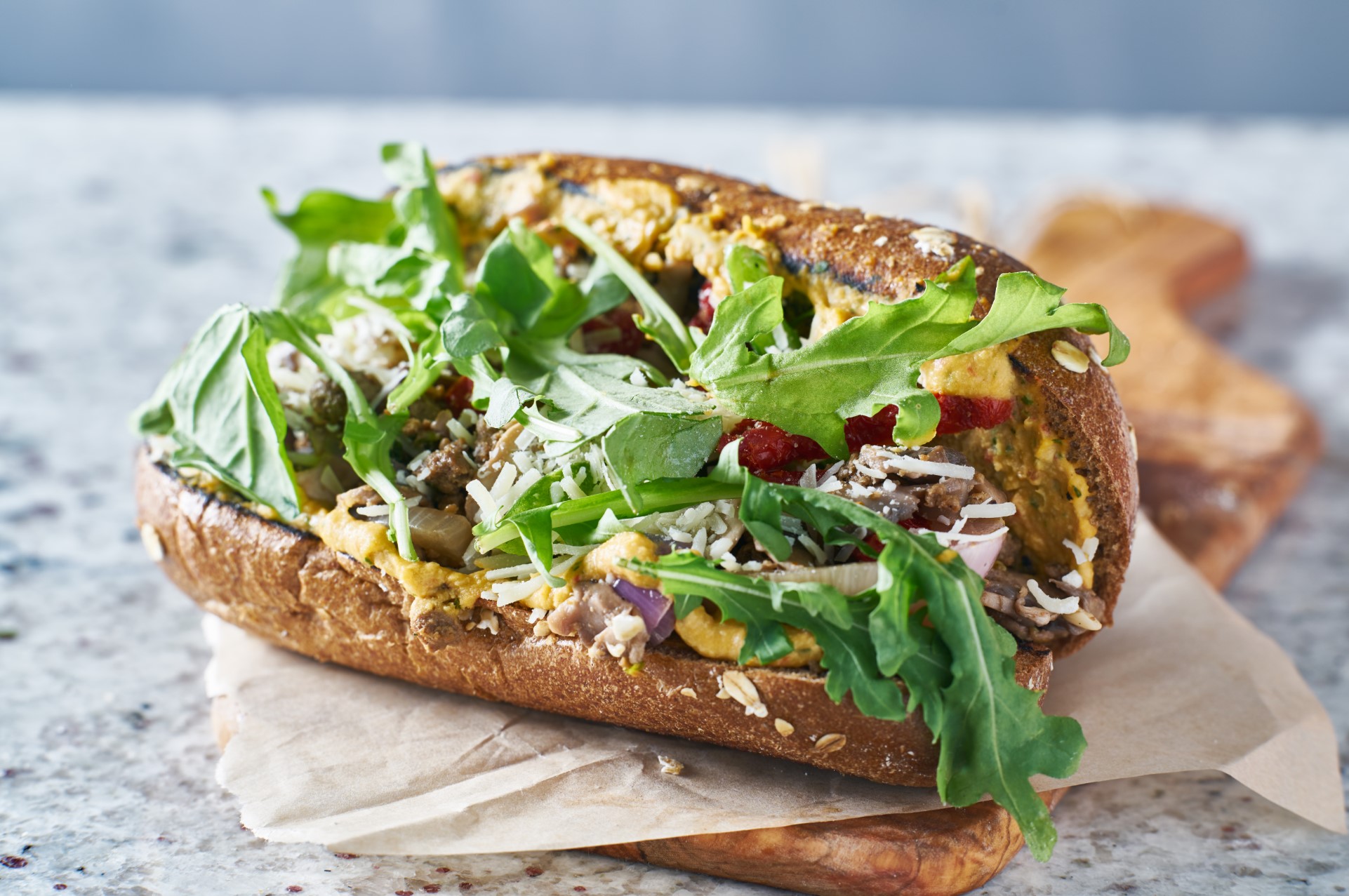 December 14th (11am – 6pm)
The festive season is a magical time for most, however, for vegans and vegetarians December can be a challenging time. With such a strong focus on the consumption of meat and other animal products, it can be easy for people following a plant-based diet to feel indifferent and somewhat left out during the festive period.
However, the Vegan Christmas Market aims to change all that by providing a range of festive products for those who prefer to consume only plant-based produce. The event brings together a range of vendors with each stall selling a variety of products including pastries, cosmetic products, artisanal soaps, clothing and more.
Bronx Fashion NYC Market Pop-Up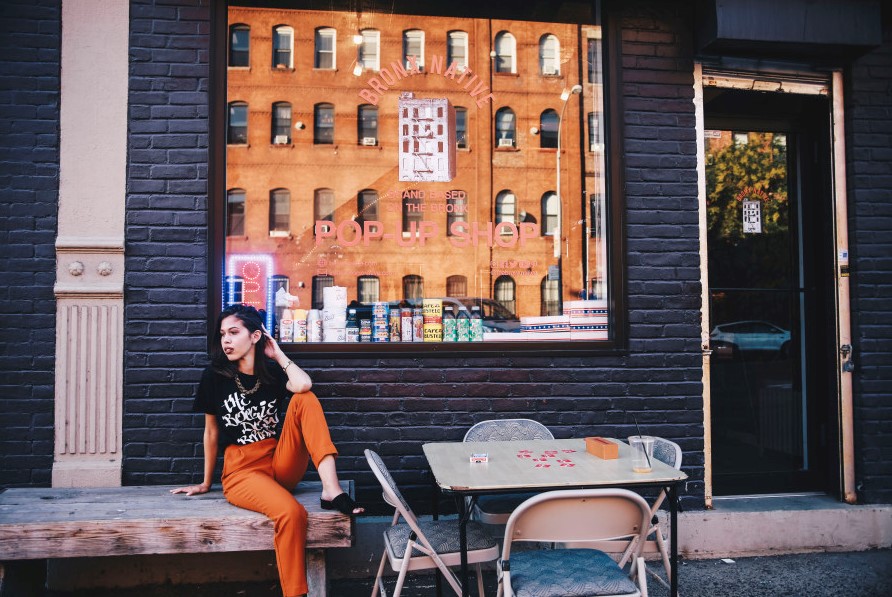 December 14, 2019 ( 2pm – 7pm)
New York has so many great shops and department stores, but those in the know will tell you there's much more to shopping in NYC than famous stores like Macy's and Saks Fifth Avenue.
For those prepared to delve a little deeper, there are some wonderful places where you can find truly unique items for a fraction of the cost. One such beacon of hidden treasures is the Bronx Fashion NYC Market Pop-Up and if you're in New York in December to shop you simply need to go there.
The event – held by esteemed fashion designer Sofia Davis – will feature local vendors selling quirky hand-made pieces, as well as other unique artisan items. There is also unlimited food tastings from some of the Bronx's best chefs, and the event will conclude with a fashion show to wrap up the extravaganza.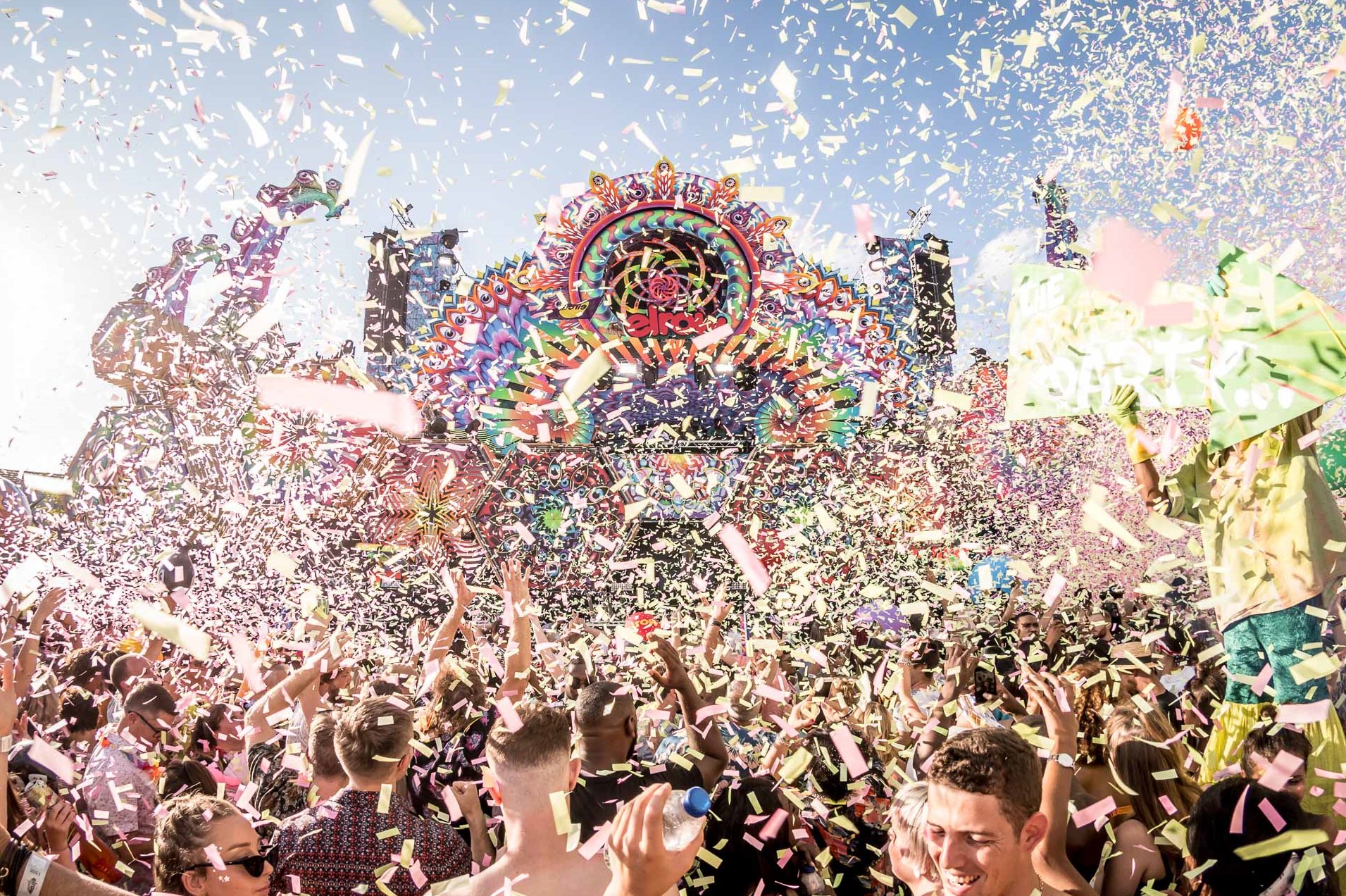 December 14, 2019 (7pm – 4:30am)
In recent years, Elrow has cemented its place at the top table of electronic music events, and the Spanish brand's expanded concept, ElrowArt, makes its long-awaited debut in New York in December.
After putting on epic themed parties all across Europe over the past decade, ElrowArt is branching out into the American market to bring one of its thumping extravaganzas to Avant Gardner in Brooklyn.
 Three stages will pump out some of the most cutting-edge sounds in Dance music, with renowned DJ and producer Paco Osuna playing to what's likely to be sold-out venue. Grab your tickets early to avoid disappointment.
New York City Holiday Season Events
If you're lucky enough to be in New York in December, the city offers a host of festive events to make the most of the holiday season. Many of these events kick off in November and continue on into December.
Of course, NYC is one of the most amazing places in the world to ring in the New Year, so check out these events to make your New Year's Eve in New York your most memorable yet.